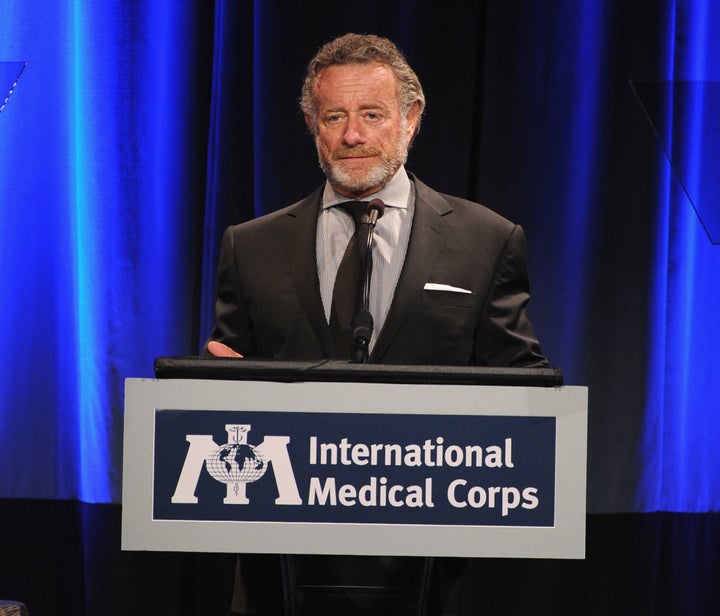 NPR CEO Jarl Mohn will take at least a month of medical leave following an ongoing scandal at the organization in which several women accused a top editor of sexual harassment.
Mohn sent a letter to staff on Tuesday saying he would step away following an increase in hypertension that has impeded his recovery from a serious heart condition.
"Last March I suffered a nearly fatal ruptured aorta. I returned to work with the blessing of my physician with one important caveat ― I cannot allow my blood pressure to rise," Mohn wrote in an email to staff. "Regretfully, the hypertension has returned to a dangerous level, and I have been instructed to take medical leave until my health returns to normal, at a minimum of four weeks."
Mohn has been handling the fallout from allegations against Michael Oreskes, NPR's former senior vice president for news, who was accused by at least three women of sexual harassment, news first reported by The Washington Post. Two formal complaints against the editor were filed around 2015 and Mohn said Tuesday that Oreskes "was disciplined at the time for both incidents."
Oreskes, also the former editor of The New York Times' Washington bureau, resigned his post last week.
Mohn, in an interview with NPR's Mary Louise Kelly, said he knew nothing about Oreskes's previous behavior prior to the first formal complaint in 2015. He said the company addressed the situation immediately when it was first reported and "put him on notice that this could not occur."
"It was a terrible situation," Mohn said. "I condemn his actions. They were unacceptable. They're deplorable. We investigated. We did it immediately. We involved our HR department. We involved our general counsel."
But he acknowledged in his letter on Tuesday that he did not see a larger pattern or poor behavior.
"In retrospect, I did not see the bigger pattern of poor judgement and unacceptable behavior," Mohn wrote. "I am sorry, and I have learned from this."
He said the NPR board of directors was currently in the process of hiring a law firm to review the company's "handling of this situation."
NPR COO Loren Mayor will fill in for Mohn during his absence.
Calling all HuffPost superfans!
Sign up for membership to become a founding member and help shape HuffPost's next chapter