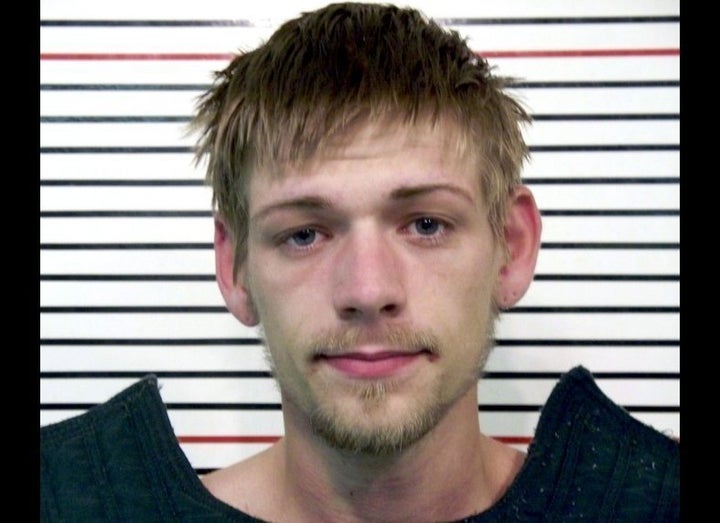 Police in Southern Illinois have arrested Jarrod Rudder in the brutal murder of a toddler whom police say was slammed against a wall.
Rudder, 24, was charged Monday, with first-degree murder for allegedly grabbing the child by the arm and swinging him into a wall and lamp. He is being held in the Jackson County Jail without bond. It was not immediately clear Tuesday if Rudder has an attorney. If convicted, Rudder faces a lengthy prison stay, according to Jackson County State's Attorney Michael Wepsiec.
"First degree murder in Illinois is punishable by a term of imprisonment between 20 years and 60 years," Wepsiec told The Huffington Post. "Because of the age of the child in this particular case, Mr. Rudder is eligible for an extended term of 60 to 100 years."
Shortly before midnight Friday, paramedics found 2-year-old Michael Pulliam unconscious and unresponsive at his residence in Elkville, a small town located about 90 miles southeast of St. Louis.
The child was taken to a hospital in nearby Carbondale and then flown to St. Louis Children's Hospital for more extensive treatment and remained in critical condition until Sunday, when he died as a result of his injuries.
An autopsy performed early Monday indicated the toddler's brain had been bleeding and he had several fractures and multiple contusions.
Authorities have yet to comment on a motive in the case, but investigators are convinced Rudder is responsible for the child's death.
"I have alleged that the defendant, without legal justification, grabbed Michael by the wrist and swung him by the arm, causing Michael to strike both a lamp and a wall with his head, thereby causing the fatal injuries," Wepsiec said.
According to the Jackson County Sheriff's Office, the boy's mother, whose name has not been disclosed, was working at the time of the incident and had left the boy in Rudder's care. His relationship to the mother and child remains unclear, but police have confirmed they live together.
Wepsiec has declined to comment further on the case, citing Illinois state law.
"Rule 3.6 of the Illinois Supreme Court Rules on Professional Conduct prohibits me from discussing the facts of the case, so I'm not going to discuss ... motive, facts, evidence or anything like that," the veteran prosecutor said.
Calling all HuffPost superfans!
Sign up for membership to become a founding member and help shape HuffPost's next chapter