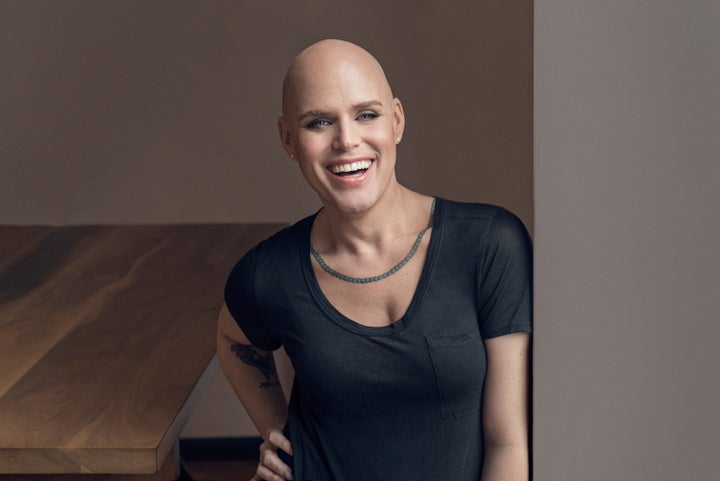 Four years ago Jase Cannon was looking for a new way to celebrate her birthday. A yogi who loves giving back to her community, Cannon decided to launch Big Love Weekend, a now annual mini-wellness festival that raises money for God's Love We Deliver, the incredible New York City-based non-profit that ensures ill people get nutritious, high-quality meals (learn more by watching the video below).
This year, Big Love Weekend will be taking place Feb. 19 - Feb. 21 in New York City and will feature a "sacred evening" of guided meditation and vibrational healing, a "wellness day" filled with yoga, fitness workouts and breathwork and a cocktail party on Sunday night.

We recently caught up with Cannon to find out more about the inspiration for Big Love Weekend, her recent transition to living as her authentic self and more.

The Huffington Post: What was the inspiration for Big Love Weekend?
Jase Cannon: I know without a doubt I could not be where I am right now if my friends had not taken care of me when I was really sick. When my birthday rolled around a few years after that period, I was inspired by the kindness I'd received, and used it as an opportunity to give back in the same way. My birthday party was the venue to allow me to recreate that experience for others. It's important to me not only for folks who need help to find what they need, but for people to find inspiration to serve other people. I wanted to build community around service.

How has Big Love Weekend changed and grown since the first year?
Each year, it has grown in numbers from participants to facilitators and especially the money we've raised. Teachers and participants both pour their hearts into the preceding awareness campaign, which has grown in importance, and cumulatively we've raised over $92,000 so far! The first year was one man's idea for a very intimate experience to touch as many of his good friends he could fit in one room. That man was me, so that for one is a pretty significant change!

This year, in its fourth campaign, we created the Big Love Series, which is an eight-week program giving the Big Love fundraisers the opportunity to have a more structured and collaborative timeline for the outreach program leading up to the event itself. We also added Friday night, as a third segment to the weekend, as our sacred evening with extended mediation, puja ceremony and soundbath. For years the Ace Hotel's Breslin was the dedicated host for our big celebration party, but this year, with the completion of The Michael Kors Building, the new God's Love We Deliver headquarters, we get to come full circle and celebrate at home, where it matters the most!

You recently came out as transgender -- how has your journey to living as your authentic self affected how you approach Big Love Weekend?
I never would have thought four years ago when Big Love started that there was a way for my heart to possibly feel more full and alive. As it turns out, I had been living behind a mask my entire life and had been unable to fully love and accept myself. It's amazing what power comes with stepping into one's authentic self and owning it. Counter-intuitively, I am not only able to give more of myself, but I am finally able to receive more. It has become important to me in this process that we all, as participants in Big Love Weekend, open our hearts in both ways, for this is not a one-way journey and it can't be. The fact that I am in space of acceptance and humility have made those my wishes for everyone else -- that we continue allowing love into our hearts and growing in our abilities to give love in this way.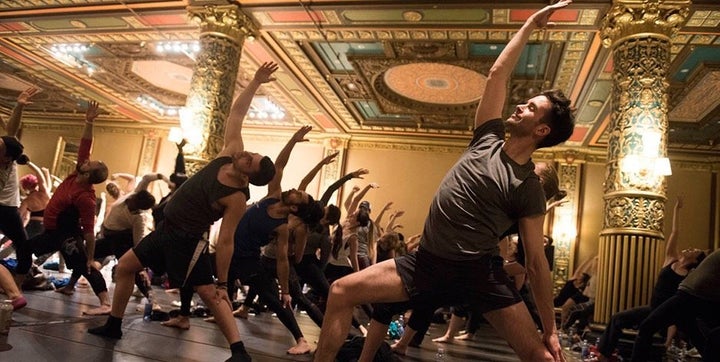 What have you learned from Big Love Weekend?
I've learned that nothing is impossible. With some faith and a lot of hard work, people coming together toward a common goal can produce miracles. I've learned that following my dreams is paramount and that focusing on realizing them will yield the best I have to give the world. Through this process, I remember to cultivate a voice for those who are too sick to share their own. I carry with me the feeling of pure joy in my heart from giving back and leading a life of service. I learn more every single day of this journey!

What do you want others to take away from this experience?
More than anything, I want others to understand the paradox that the more one gives, the more blessings come back around. Only through direct experience of this phenomenon can one fully comprehend the cycle of giving and receiving, that they are in fact the same thing.

I hope the experience will make an impression in their hearts, to follow their own passions, to live life to the fullest and to live a life that involves more service. There is no question that our hearts will be full after BLW is over, and I want to believe that that fullness will inspire others take their own steps into creating their own avenues for helping their communities and spreading the love.

Big Love Weekend is a mini-festival including yoga classes, fitness workouts, guided meditation, breath work, keynote speakers and live music. In its fourth year, this yoga and wellness event features yoga, fitness workouts and a discussion on living a healthy lifestyle. Participants will have the ability to spend the day with their community and learn from Terri Cole, Patricia Moreno, the DOGPOUND, Celeste Onorati, Donna D'Cruz, Kirk Myers, Kathy Hamer, Dyan Tsiumis, Kathleen Booker, Aya & Tyler, Joe Iconis Band, Jase Cannon and others.