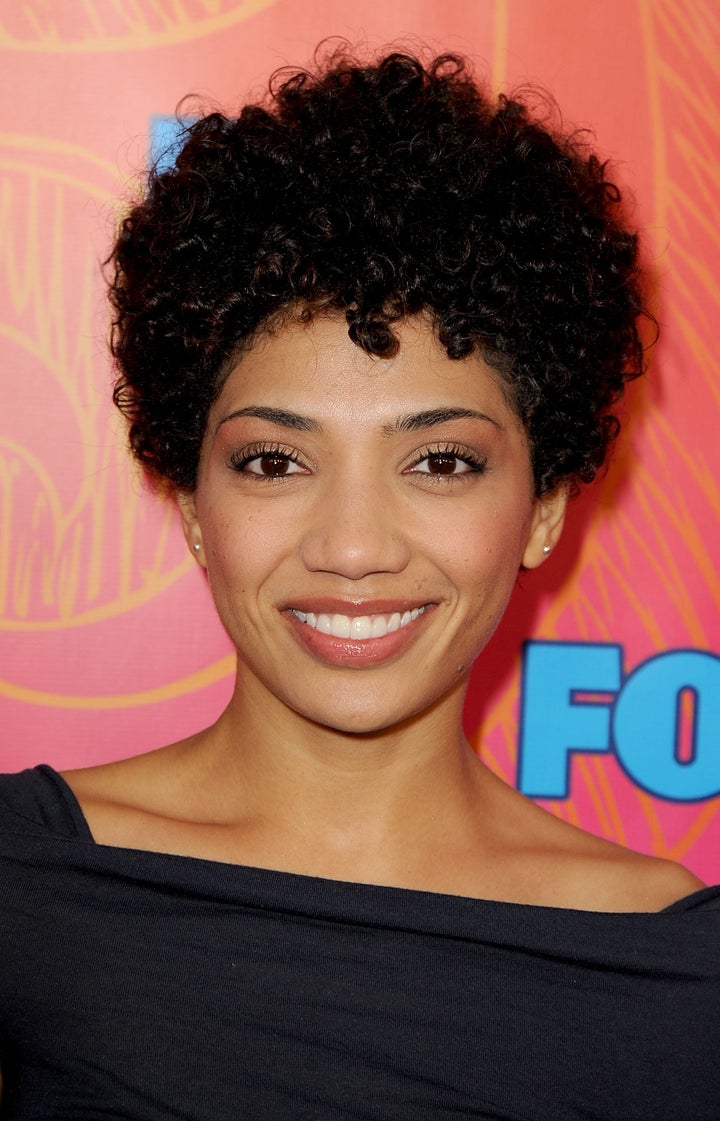 Each Sunday, Black Voices sits down with a person of note to find out how they spend their day of rest. This week, we talk to Jasika Nicole of Fox's "Fringe" about her obsession with Meryl Streep and how her Sundays will disappoint her father.
Coffee or tea?
Tea! But only because my partner, Claire, doesn't drink coffee, and I am too lazy to make it just for myself. I kind of like not drinking my morning cup of coffee every day anymore, though, because when I do have it every once in a while, the effect is about 20 times stronger than it used to be, and I get all shaky and super animated and high-pitched -- it's like a legal drug that smells and tastes delicious and makes cleaning the house quicker.
Pancakes or eggs?
Eggs. They are probably in my list of top 10 favorite foods, and I eat them every day for breakfast. I like pancakes, too, but you can't make decent pancakes without eggs, so the choice here is easy.
Newspaper -- online or old school?
Online newspapers! I hate actual newspapers. In my opinion they are only good for wrapping up presents or cleaning mirrors. Or packing boxes. Or stuffing into knee-high boots to help retain their shape. Or using for fun crafts. Okay, I don't hate actual newspapers, I guess. But I am much more interested in limiting our world's use of paper pulp, which affects so many indigenous communities and natural environments by deforestation, and just reading digitally. I understand the nostalgia of having paper to feel and smell when you read it, but I would rather have fond memories of newspapers that have become obsolete than fond memories of beautiful forests that have become obsolete.
Brunch in or out?
Brunch = IN! Ever since I learned how to make an exquisite Bloody Caesar (close Canadian cousin to the Bloody Mary but way more delicious), I see absolutely no need to venture out of the house and brave the restaurant lines and other humans that stand in them.
Church or yoga?
YOGA, although I don't ever go on Sundays cause that's when it is most crowded, and I prefer to crow in small groups. I don't attend church because I am a Meryl Streepist and we, her disciples, have not organized a place of worship yet. We just watch "Sophie's Choice" in our homes once a month and sing praise together in a collective cry of shock and awe and devotion.
Stroll in the park or errands at Target?
Stroll in the park! Our neighborhood in Vancouver doesn't have that many great parks, so we stroll down the street and look at the character homes and plot out how we would steal the most adorable puppies on the block, if we were puppy thieves.
Football on TV or football in the yard with family or friends?
Umm, football? My Dad's feelings would be so hurt if I didn't say something about Dallas or Alabama. So: GO DALLAS! GO ALABAMA! Next question.
"60 Minutes" or "Real Housewives"?
"60 Minutes." I am a sucker for a sad story demonstrated by talking heads and absurdly unrealistic re-enactments.
Blackberry/iPhone: on or off?
My iPhone stays on. All my friends and family know that I hate the phone, so no one calls me on it. I just use it to play Words With Friends and take pictures of cute shoes.
Every Sunday without I fail, I ...
Wish I was back in Brooklyn -- Vancouver is certainly beautiful, but compared to Fort Greene, there's really no contest.
Calling all HuffPost superfans!
Sign up for membership to become a founding member and help shape HuffPost's next chapter