Jason Aldean has landed in hot water over his deeply insensitive choice of Halloween costume. The country superstar dressed as rapper Lil Wayne -- and he apparently felt that dreadlocks and a bandana weren't enough to make the costume sing. He also wore blackface. Blackface! In 2015! We seriously hoped that Julianne Hough would be the last celebrity to go down this terrible route.
In the picture below, Aldean is the second one from the left -- and, you know, the one wearing blackface:
To be clear, that's definitely him.
"I can confirm that Jason dressed as rapper Lil Wayne for Halloween," Aldean's publicist Tyne Parrish said in an email to The Huffington Post. Aldean has yet to offer an apology or explanation for the offensive makeup.
Aldean, 38, has released six platinum-selling albums since 2005. He wrapped a yearlong tour in August, and is set to go back on the road in January for his We Were Here tour.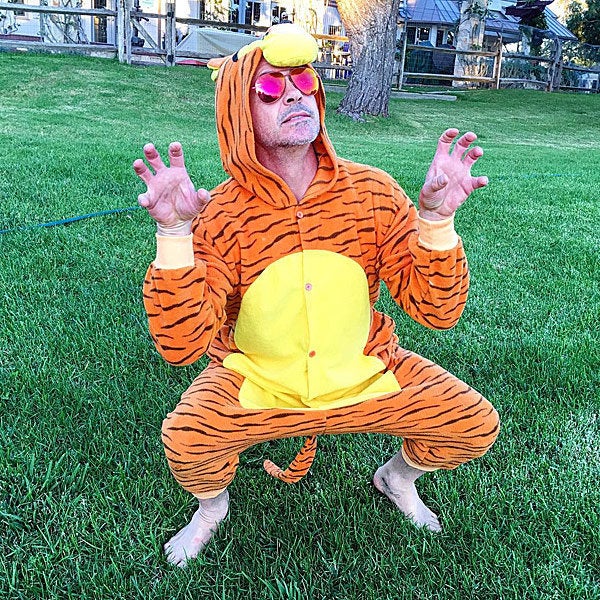 Amazing Celebrity Halloween Costumes
Popular in the Community