Jason and Katla love Christmas -- their stockings are always hung by the chimney with care, even though neither technically owns a chimney. But this year, they've noticed the entire world having an insane debate about Santa Claus? White Santa Claus? Black Santa Claus? Try Wack Santa Claus. How about that, Megyn Kelly?
Really, the big guy with the sleigh was the last person that Jason and Katla had to defeat in the War On Christmas. But they beat Santa, and the war is over and America has won.
In the last of a HuffPost Comedy four-part series, Jason and Katla wonder how it came to be that a guy who was supposed to ensure the good behavior of children became someone who lets terrible adults make terrible choices.
You will never look at Santa in the same way again, because he does not actually exist, you idiots.
Produced by Katla, Ross and Jason
Special thanks to Nick Graham, Carol Hartsell, HuffPost Live and AOL Studios
Before You Go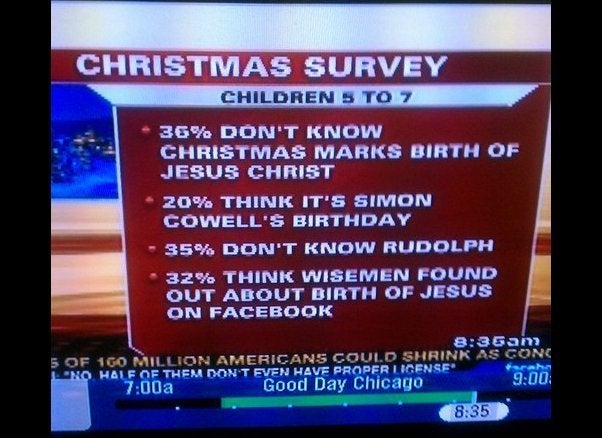 Christmas FAIL Photos
Popular in the Community