Jason and Katla love Christmas -- they love the way the spirit of the season makes everyone's day a little brighter. And that's why they hate the way that somehow, their favorite, all-inclusive greeting to everyone they meet, "Happy Holidays," has somehow become analogous to persecution.
But they're fighting the good fight. This year, they have declared War On Christmas.
In the second of a HuffPost Comedy four-part series, Jason and Katla make war on the political War On Christmas. Someone else started it, but Jason and Katla intend to finish it once and for all.
Watch Episode Two above and look out for Episode Three next Tuesday, December 17. And if you missed the first episode, watch it here.
Produced by Katla, Ross and Jason
Special thanks to Nick Graham, Carol Hartsell, HuffPost Live and AOL Studios
Before You Go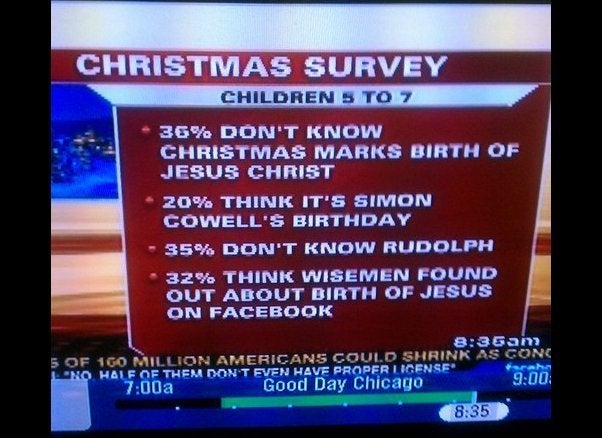 Christmas FAIL Photos
Popular in the Community