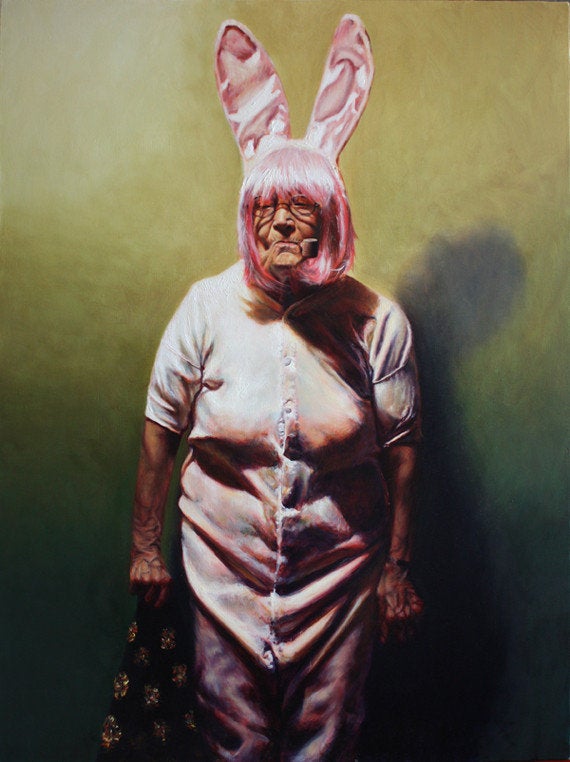 Elder Kinder is Jason Bard Yarmosky's latest works featuring two people near and dear to him as models: his grandparents. The life-size portraits -- some in charcoal, some in oil paint -- juxtapose today's youth and the elderly in a way that's perhaps a bit creepy but totally endearing.
The subjects dressed up in whimsical costumes, everything from a tutu, football helmet and bunny ears to an Indian headdress, cowboy hat and pom-poms. And in some instances, they're wearing very little clothing at all.
They're sure to elicit a reaction, but whether it's ew or aw depends on you.
The exhibit runs February 11 thru March 7.
Spice Gallery, 224 Roebling St., Brooklyn (718-388-5388). Open Wed.-Sun., noon-7p.m.
Check out some of the works below.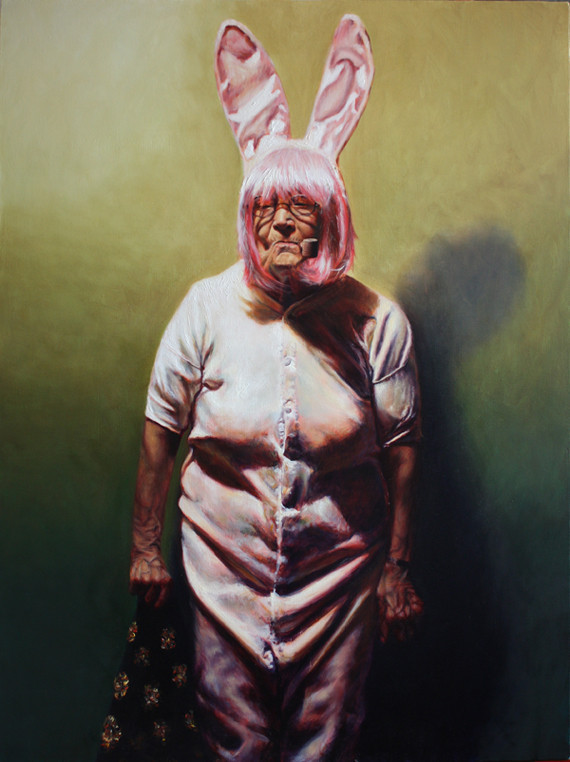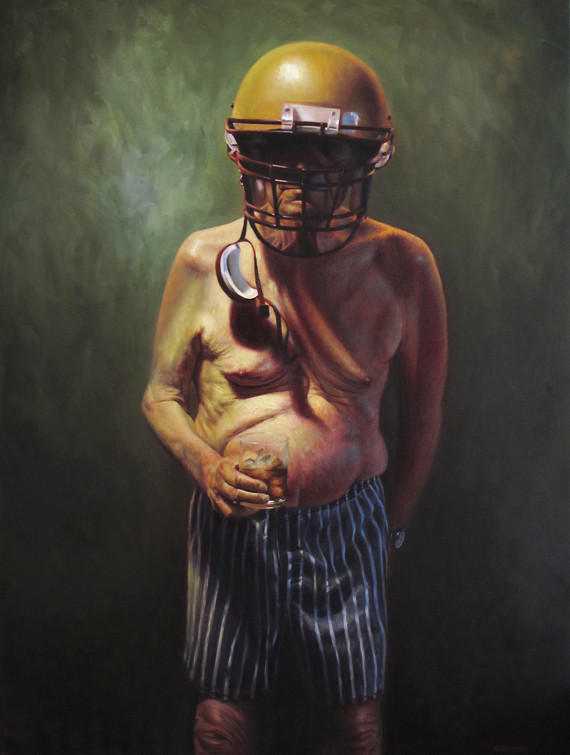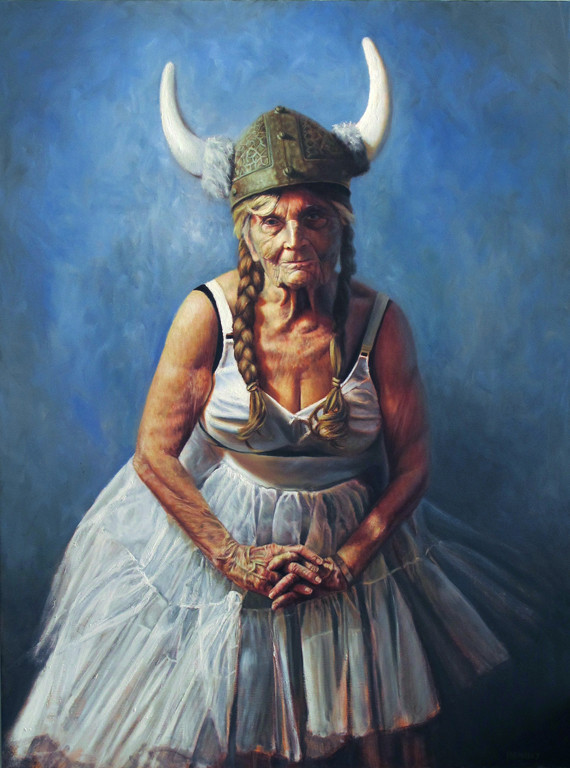 Related
Popular in the Community