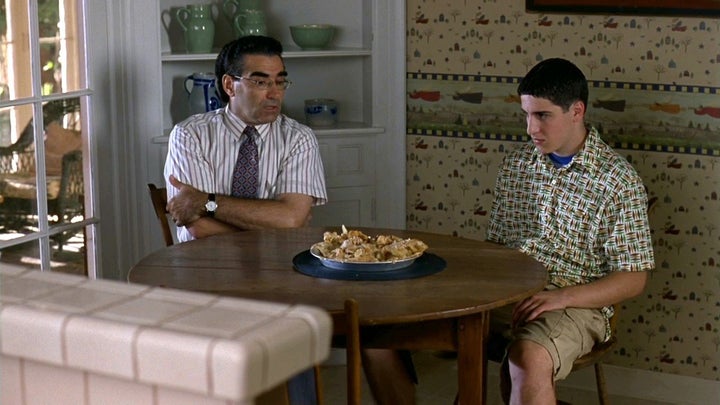 In 1999, you had the opportunity to go to a local theater and witness a human and a baked good copulate.
The teen movie "American Pie" gets its name from that incident, which involves the actor Jason Biggs having sex with a pie when his high school character thought he was home alone. Biggs' character is a curious virgin who gets the inspiration after his friend tells him that third base feels "like warm apple pie."
Now a decade and a half has passed since the "American Pie" premiere and Biggs is in another sexual comedy. In "Amateur Night," the actor plays a driver for prostitutes who stumbles awkwardly while interacting with that world.
This week, Biggs and his co-stars Ashley Tisdale and Jenny Mollen (his real-life wife) discussed the upcoming film at AOL Build, where Biggs talked about having sex with the pie.
"Well, look, I peaked in the early 2000s, we all know that," said Biggs, with a pause for laughter. "For me at this point, those kinds of scenes, I do take a weird sort of little pride in that I've kind of become an actor that will do all those kinds of things."
The actor explained that he will turn down similar roles if the proposed moments feel gratuitous or inorganic to the movie. But he felt the pie scene worked. "I like to think ― and maybe other people disagree ― but I like to think that in the scenes that we're referring to, whether it's the scene Ashley and I had in this movie or the pie scene, of course, that it works in the context of the movie as a whole."
Biggs continued with laughter, "So, if I can believe that my character needs to fuck a pie, then I believe the scene will work and that other people will hopefully believe it ... At this point, I have no shame. I have zero shame.
The actor also confessed that he did have reservations right before shooting the pie scene.
"That morning I kind of had a freak out," said Biggs. "It wasn't until they knocked on the door and were like, 'Jason, we're ready for you' ... I was like, [gasps] 'I'm really going to fuck a pie.'"
He even called his manager that morning to ask if he should really go through with the stunt.
Biggs said that his manager replied, "You fuck that pie with all you've got, Jason."
Support HuffPost
The Stakes Have Never Been Higher
Before You Go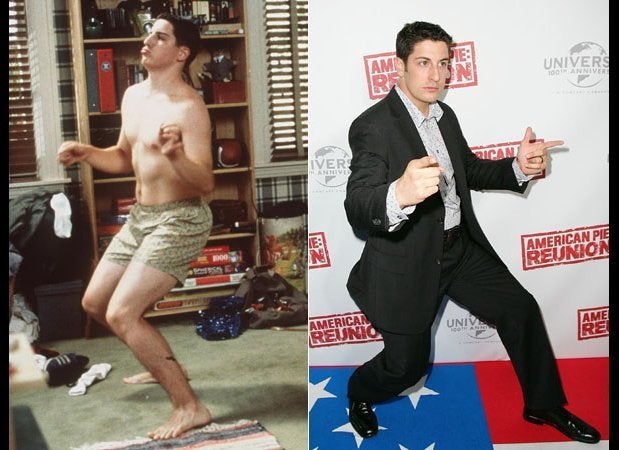 American Pie Cast - Then & Now
Popular in the Community