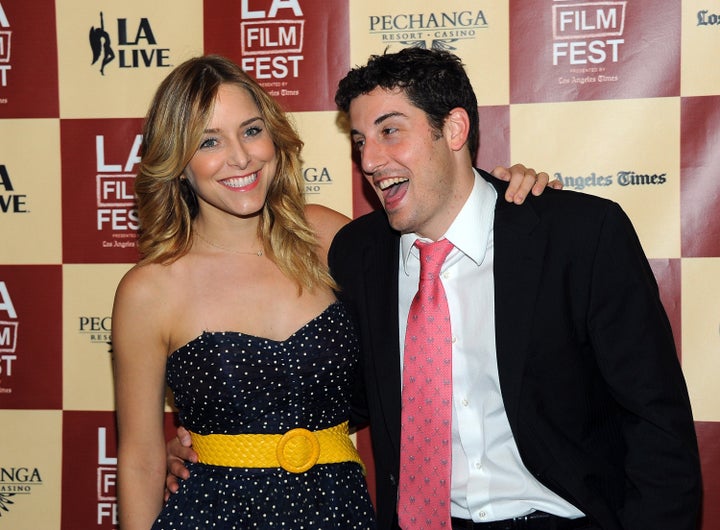 And we thought a pie was Jason Biggs' most risque sexual partner.
The actor who launched into the national consciousness -- and subconsciousness -- when he mounted a freshly baked apple pastry back in 1999's "American Pie" is now married to fellow actress Jenny Mollen. She is perhaps best known for her role in 2006's National Lampoon's "Cattle Call," and together, the two put their formidable knowledge of unconventional sex escapades to good use during a recent trip to Las Vegas.
After a false start with a girl named Eva and an uncooperative ATM (not to mention some close calls with friends, bruised egos and a failed attempt at sexual bravery), Mollen and Biggs finally scored a friendly sex worker on their second night in the hotel.
What follows is very suggestive, if not explicit.
"No! I am really discreet! Even if they had, people never think I'm a working girl. I usually just get away with saying I'm somebody's cousin," she explained. "Somebody's cousin who sucks d*ck for a living." I thought to myself. The chick was wearing five-inch heels and had tits that seriously could have knocked anybody under six feet tall unconscious. There was no way she was passing for anything other than maybe Barbarella. In other words, she was hot. I took my cues from the previous day's disaster and cut to the chase.

"We want you to go down on him for six hundred bucks," I proclaimed. Keisha, being the professional that she was, didn't bat an eye.
Popular in the Community