America, meet Jason Brown.
A 19-year-old from Illinois, Brown earned a spot on the U.S. Olympic figure skating team with a crowd-pleasing performance at the 2014 U.S. Figure Skating Championships in Boston on Sunday. Sporting a long ponytail, the teen skating sensation briefly transformed the competition at TD Garden into a rock concert with an epic performance in his free skate.
"As we've said many times over, Jason does not have the quad jump and some of the jumps that the other competitors have but he has something that is very unique that we have seen and that is an ability to connect with the audience and by extension, the judges," NBC announcer Tom Hammond said before Brown began his free skate.
"I couldn't have asked for anything more," Brown said after his epic skate, via The Associated Press. "I went out there, I was so trained and I was ready to fight for whatever I could. That's what I did. I enjoyed every moment. I enjoyed the crowd. They could not have been more responsive, more generous, more exciting."
Not only did Brown's free skate help him secure a spot on the Olympic team along with Abbot, but it also turned him into a viral sensation. A video of his free skate routine posted to YouTube had racked up more than 500,000 views by Tuesday afternoon.
Related
Before You Go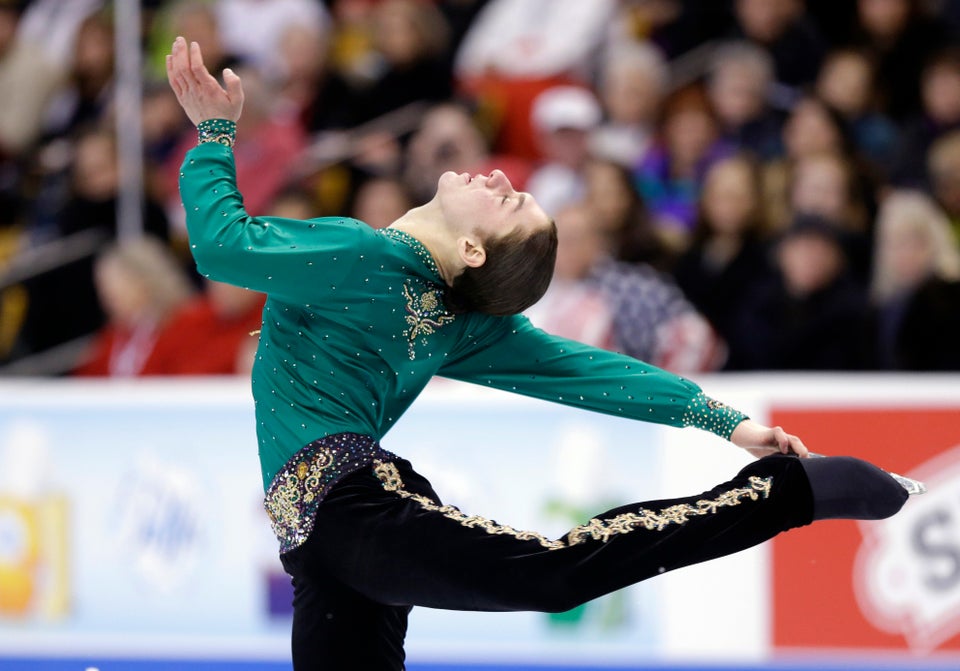 PHOTOS: Jason Brown
Popular in the Community