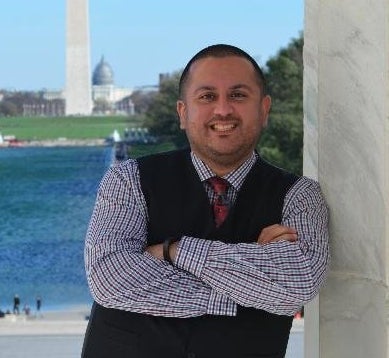 The Title IX coordinator and director of student ethics at Indiana University Bloomington has resigned after the university launched an investigation into a sexual assault allegation that was lodged against him, the school confirmed Friday.
Jason Casares, who was also associate dean of students, was accused of sexually assaulting Jill Creighton, who works at New York University, at a higher education conference in December.
Creighton said she went public primarily to voice her concern with how ASCA handled her internal complaint against Casares, which ultimately cleared him of wrongdoing within the organization's rules. ASCA's review was the first sexual misconduct case the group had ever investigated involving board members. Creighton has maintained the investigation was unfair to her.
Indiana University Bloomington said it learned of the allegation once Creighton went public about the alleged assault and started its own investigation. IU said Friday that Casares had resigned, effective immediately, but would not comment further on personnel matters.
An attorney representing Jason Casares provided a statement Friday afternoon, reiterating that Casares denies committing any sexual abuse. It further explained why Casares decided to resign:
Even though the quality and integrity of Jason's work for IU have never been questioned, IU had concerns for whether he could credibly preside over student sexual assault investigations after having been very publicly accused of sexual assault himself. IU therefore asked him to resign his position or be terminated. Importantly, IU's investigators did not conclude that the assault charges against Jason were valid.

Although Jason believed he could still do his job, Jason wanted to do what was best for IU and his family. Jason's time at IU has been memorable and worthwhile in every respect. Out of concern for IU and in the interest to putting the matter to rest, he resigned.
A member of the university's Maurer School of Law is currently re-examining all 18 sexual misconduct cases heard by Casares, who was tasked with handling student sexual assault complaints, in the 2015-16 academic year to "ensure that all parties involved received equitable treatment under the university's disciplinary hearing process," the university said.
Police in Fort Worth, Texas, still have a criminal investigation open into Creighton's report.
This story has been updated with comment from Casares' attorney.
Popular in the Community