Rep. Jason Chaffetz (R-Utah) is proposing a quick fix for low-income Americans unable to afford coverage under President Donald Trump's newly proposed health care law: Don't buy an iPhone.
But the Republican chairman of the House Oversight and Government Reform Committee said Tuesday that Americans who might struggle to afford insurance under the GOP plan simply need to make the choice to "invest in health care."
"Americans have choices, and they've got to make a choice," Chaffetz said Tuesday on CNN. "So rather than getting that new iPhone that they just love and want to go spend hundreds of dollars on that, maybe they should invest in their own health care. They've got to make those decisions themselves."
Having to choose between a smartphone and health care coverage is a scenario Chaffetz likely can't relate to. With a net worth of at least $320,000 in 2014, he makes less than many of his colleagues in Congress and was only the 301st wealthiest lawmaker based on financial disclosures that year. But he still lives well above the median income in America (about $56,500 in 2015) and enjoys comprehensive health care benefits afforded to members of Congress.
CNN host Alisyn Camerota asked Chaffetz if Americans might have more health care access but less coverage under Trump's new health care bill.
"Well, yes. I think that's fair," Chaffetz said. "We just saw the bill as of yesterday. We're just starting to consume it. We will have to look at how that analysis moves forward."
Chaffetz later attempted to clarify his comments on Fox News.
"What we're trying to say — and maybe I didn't say it as smoothly as I possibly could — but people need to make a conscious choice, and I believe in self-reliance," he said. "They're going to have to make those decisions."
"We want them to have their communication equipment too, but it's frustrating," he added.
As millions of low-income Americans struggle to keep their health insurance, wealthy people and corporations would enjoy massive tax cuts under the new law. The AHCA would also scrap protections for more vulnerable Americans by raising premiums for older people and rolling back the expansion of Medicaid, which provides health care for families and individuals with limited economic resources.
On Monday, a handful of Republican senators wrote a letter to Senate Majority Leader Mitch McConnell (R-Ky.) warning they couldn't support legislation that would cut federal money for Medicaid expansion.
Sens. Rob Portman (Ohio), Shelley Moore Capito (W.Va.), Cory Gardner (Colo.) and Lisa Murkowski (Alaska) ― all from states that have expanded Medicaid ― wrote that the new health care legislation "does not provide stability and certainty for individuals and families in Medicaid expansion programs or the necessary flexibility for states."
The legislation is split into two complementary bills, which the House Ways and Means Committee and House Energy and Commerce Committee will begin reviewing Wednesday.
This post has been updated with Chaffetz's follow-up comments on Fox News. Marina Fang contributed reporting.
How will Trump's first 100 days impact you? Sign up for our weekly newsletter and get breaking updates on Trump's presidency by messaging us here.
Before You Go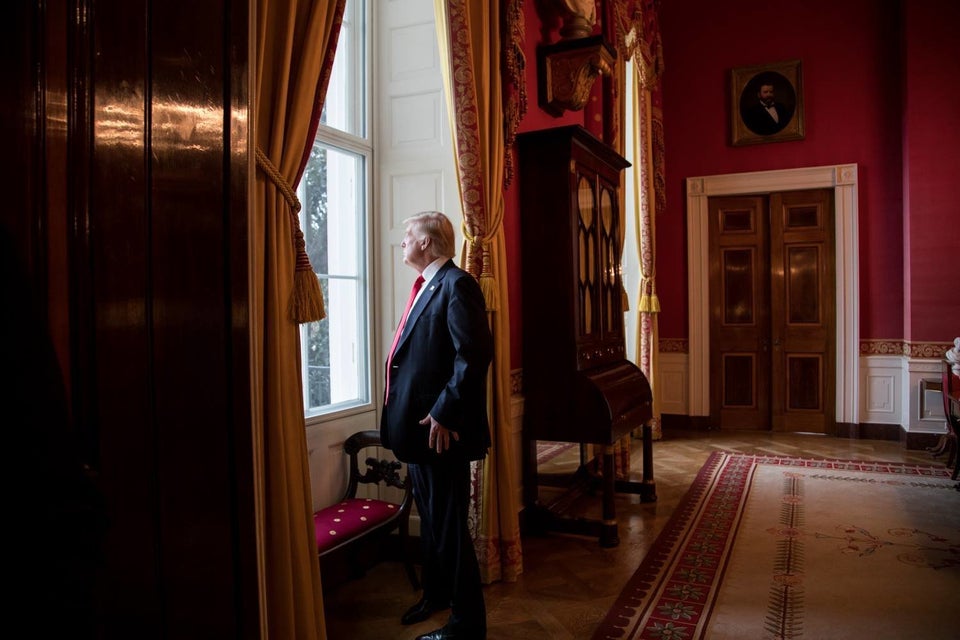 Trump's First 100 Days
Popular in the Community