In the time it takes most restaurants to deliver an entree, one Chicago restaurateur delivered a cold, hard smackdown to a man he says stole a customer's iPhone.
The man reportedly put his coat down at the bar, asked for a pen and paper and then dashed out seconds later. Chan asked Gary Wolske, a regular at the sushi bar, if he still had his phone. When Wolske noticed the phone was gone from the bar, Chan took off.
"I have a protective nature, I guess," Chan told the paper.
Chan reportedly hopped into his car and spotted the man in the distinctive sweater walking into a nearby pizzeria about to pull the same scam.
After confronting the alleged thief, Chan told United Press International, "We engaged with each other, and he tried to push me out of the way and run out." After that, Chan said, "I grabbed him and threw him into the door."
Once collared, Chan threw the man into the door, executed an "armbar" maneuver and kicked Bollog in the face to knock him out until police arrived on the scene.
Ballog was later charged with misdemeanor theft and ordered held on $10,000 bond, CBS reports.
(Story continues below)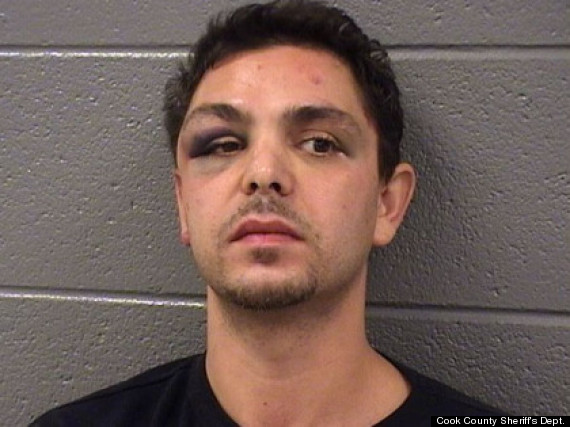 Justin Ballog was charged with misdemeanor theft.
Wolke, who was eventually reunited with his phone, sent a bottle of 12-year-old Glenlivet to the single-malt scotch aficionado as a thank you gift, according to UPI.
"It does send a message: This tough guy, Jason, and his neighbors are not going to allow this," Wolske said. "He's like the modern-day John Wayne, or Bruce Lee...He takes it to heart: What's right is right."
Calling all HuffPost superfans!
Sign up for membership to become a founding member and help shape HuffPost's next chapter
BEFORE YOU GO
PHOTO GALLERY
11 Of The Dumbest Criminals Ever (PHOTOS)