Former Power Ranger Jason David Frank retired from fighting Lord Zedd a while back. Now he breaks Guinness world records.
On Thursday, the 38-year-old martial artist broke seven pine boards during a freefall over Rosharon, Texas, Chron.com reports. Frank -- who performed as the white and green ranger -- shattered the previous record of two pine boards broken in free fall.
In the video, Frank -- appropriately in white -- is encircled by fellow divers (we'll pretend they're Zords), each holding a pine board. One by one, in classic Tommy Oliver style, he smashes each board. Eat your heart out, Kimberly!
According to his official Facebook fan page, Frank will spend 2013 appearing at several Comic Cons across the country. Of course, meet and greets aren't as cool as fighting intergalactic evil, but the actor seems to be doing alright. He boasts nearly 100,000 Facebook likes and 12,000 Twitter followers.
Still, we'll never like him quite as much as we did when he was competing with Jason and performing advanced acrobatics in a high school cafeteria.
CORRECTION: An earlier version of this article incorrectly stated that the previous record for pine boards broken in free fall was five. A Guinness World Records spokesperson told The Huffington Post that the previous record was actually two pine boards, achieved by Travis Donley in 2010.
Before You Go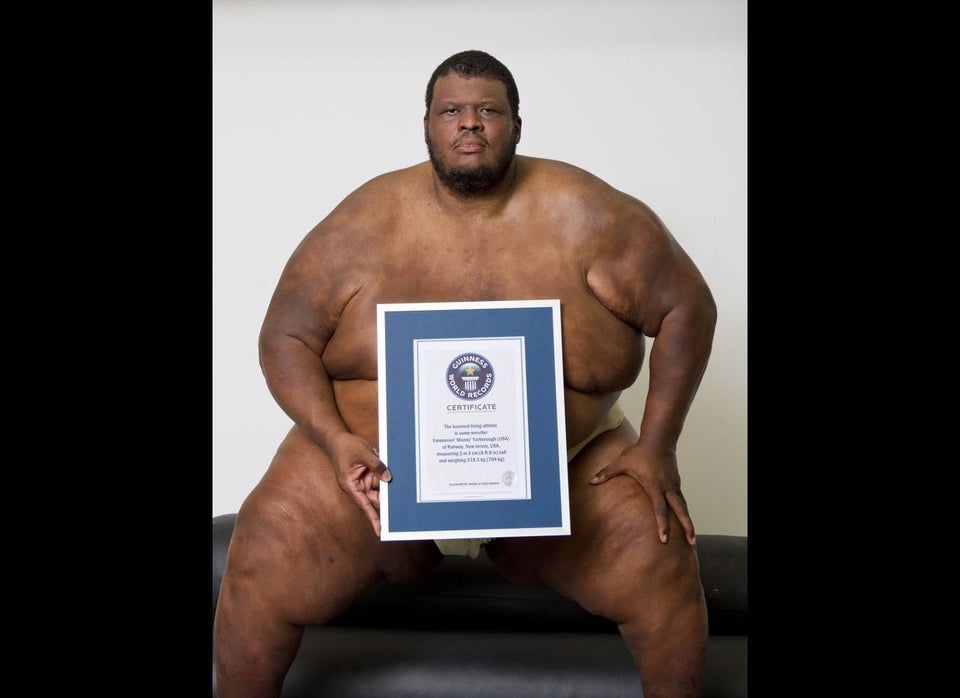 Guinness World Record Athletes
Popular in the Community