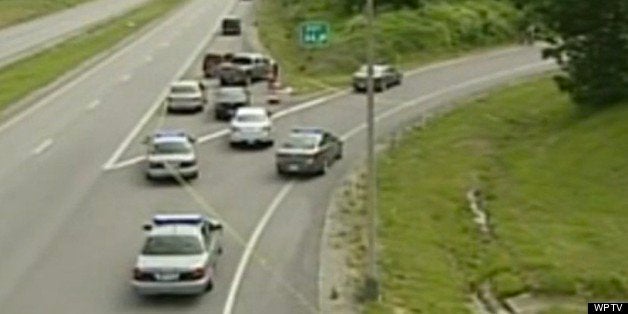 May 26 (Reuters) - A Kentucky policeman was shot and killed in an apparent ambush when he stopped to pick up debris on a highway exit ramp, the Courier-Journal newspaper said on Sunday.
Bardstown Police Officer Jason Ellis, 33, was found shot to death on an exit ramp on the Blue Grass Parkway in north central Kentucky early Saturday morning.
Investigators could not be reached for comment on Sunday. The Courier-Journal said state police answered a call about an accident on the exit ramp and found Ellis lying outside his parked police cruiser, which had its emergency lights on and had not been in a crash.
He had not spoken to dispatchers and had apparently stopped to pick up debris that had been deliberately placed in the roadway, the newspaper quoted Kentucky State Police as saying.
Ellis had been with the Bardstown Police Department since 2006 and left behind a wife and two small children, the department said on its Facebook page.
He was the first officer killed in the line of duty in Bardstown, a town of 12,000 people about 40 miles south of Louisville, television station WLWT said.

(Reporting by Jane Sutton; Editing by Nick Zieminski)

Popular in the Community