You might call Jason Isbell a bit of an outlier in Nashville.
The Americana roots-rocker and former Drive-By Truckers guitarist isn't afraid to get political, a move that comes at a time when some critics have questioned Nashville-based music artists for staying quiet on politics ― whether avoiding presidential election talk or keeping mum on gun control in the wake of the mass shooting in Las Vegas last fall.
After the Route 91 Harvest Festival shooting in October, in which a gunmen killed 58 people, Isbell tweeted, "What a truly awful thing. It simply shouldn't be that easy to hurt that many people."
And during a visit to "The Daily Show" last June, Isbell opened up about the thought of having to explain Trump's election win to his infant daughter.
"If she was a couple of years older I would have to be like, 'OK, honey, here's what happened today, and this is why your father doesn't really know anything about human people in this country anymore,'" he told host Trevor Noah. "Because a couple of days ago, I thought I knew them: They're not gonna let this guy in there, because they know he's not a good guy."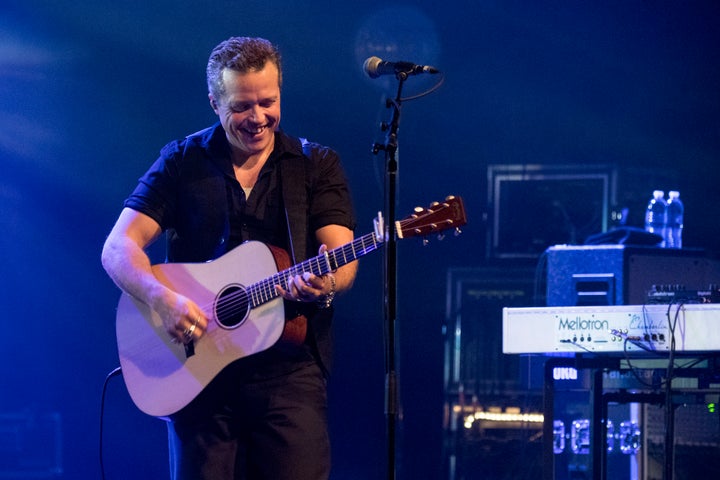 Voicing opinions on political and social issues hasn't seemed to hurt Isbell's career so far, even though he's been warned otherwise.
"A lot of people told me when I started getting quote-unquote 'political' — as if I hadn't always been that way — that I was going to alienate some of my audience. But it really just proved to me that there are so many more people out there who are similar to me than I used to believe," Isbell told HuffPost on the red carpet at the Grammy Awards last month. "So, that was a nice life-affirming thing. Plus, it's helped the career. People seem to appreciate it when you're honest with them and when you don't pander to them." 
Later that day, Isbell went on to win two Grammy Awards: best Americana album for "The Nashville Sound," and best American roots song for "If We Were Vampires."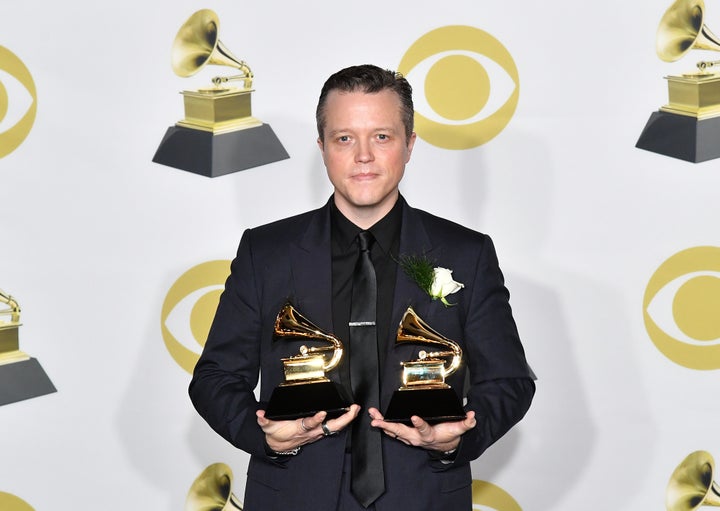 "If everyone was given an equal chance, I think the quality of the art would be better. I think the quality of our leadership would be better," he told HuffPost ahead of his win. "I think the quality of our lives would be better if everybody got an equal chance to speak and be heard … I think all of us would be happier people if we listened to everyone's ideas."
"People don't get treated the same way," Isbell added. "It's not just the music business."
With that in mind, Isbell, who now has four Grammys to his name, is grateful for what he's been able to achieve in his career thus far.
"There's definitely a lot of luck involved," Isbell told HuffPost. "I know a lot of people who make really great music and other kinds of art that don't get what they deserve. That's for sure. We ended up at the right place at the right time."
During a sold-out show on Saturday at the Kings Theatre in Brooklyn, New York, Isbell stood beside his band, The 400 Unit, looked around the room and thanked fans for their support.
While he didn't make any political statements that night, by playing a song like "White Man's World" ― in which he confronts his own privilege ― he let the music do the talking.
Calling all HuffPost superfans!
Sign up for membership to become a founding member and help shape HuffPost's next chapter
BEFORE YOU GO
PHOTO GALLERY
Every Look From The 2018 Grammys Red Carpet