If you are a frequent visitor to the city of Atlanta, or a resident of Atlanta and been to an event where you experienced music from all types of genres that made you dance away your sorrows and worries, and if you've been in a festive, lively, environment surrounded by people with different backgrounds, skin colors and beliefs from you yet jammed the night away to the same music you all love from artist like Amel Larrieux, Santigold and The Pharcyde but were unified simply by your love of music then, and only then, is it fair to say that you were experiencing an affair produced by Jason "J" Carter, a Florida A&M University graduate, and an experience strategist and curator.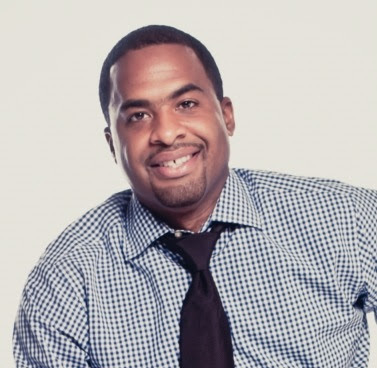 Meet Jason Carter. He is a lifestyle marketer, the founder of Sol Fusion and creator of Atlanta's One Musicfest, one of the largest music events in the southeast region. Jason is responsible for consistently curating experiences in Atlanta for the past 15 years that fuse music, art, major brands and a great time. And exactly how does he do this year after year with a huge event like One Musicfest? Carter states that it is all about knowing who your audience is and what they want, and his audiences are the progressive music lovers. Carter's One Musicfest not only unifies people through music and the arts, but it has (and as the music festival continues to grow), had an economic benefit to the city as well. Carter mentioned to me that last year roughly 20 percent of the festivals attendees traveled from outside of Georgia. Indeed, the city of Atlanta has its share of music festivals over the years, however, there has not been one that has the unification power of Carter's One Musicfest. From the diverse range of artist, the various food truck vendors, the visual artist, to the brands who are associated with it, One Musicfest has proved to be a tailor made experience. Jason Carter has an impressive track record and his contributions to Atlanta's Arts and Culture scene have not gone unnoticed. He is a recipient of the prestigious Phoenix Award given by the city of Atlanta. The Phoenix Award is Atlanta's Top Award for the Arts.

In its fifth year, One Musicfest allows people to celebrate the music they love and become fans of new artist. This year's lineup includes NAS, Daley, Cody Chesnutt, Kendrick Lamar and more. Of course like every year, this year will have its share of surprises. And like each year it won't be just music. There will be live art, an Art Village, a Food Truck village, and shopping of course.

"For the most part we all listen to the same music in our own separate spaces, why not listen to that music together without any boundaries," says Jason. Music has a unifying force. A universal good that knows no boundaries. Carter saw a need in the Arts and Cultural scene in the city of Atlanta, and a need for progressive musical lovers to come together to listen to and celebrate the artist that they love. Together. As one. Fusing together the best of hip-hop, rock, soul and alternative music. When creative entrepreneurs like Jason Carter share their passion and create the world they want to live in and experience, it's not just the people that benefit, but the communities as well. Will you be in Atlanta September 13? Yes? Good. Meet me at One Musicfest and let's groove together.
Calling all HuffPost superfans!
Sign up for membership to become a founding member and help shape HuffPost's next chapter