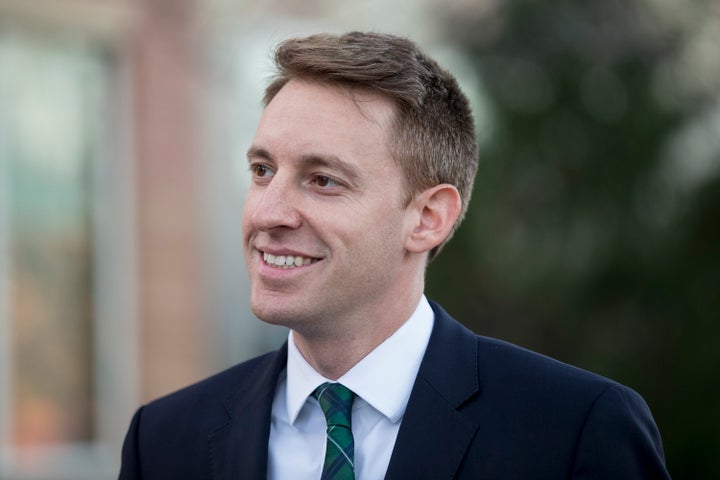 If white nationalists want to use music to express their hateful views, Broadway show tunes probably aren't the best choice.
Richard Spencer found that out Sunday when he posted a video of "Tomorrow Belongs to Me" from the classic musical "Cabaret" during a Twitter skirmish with Josh Marshall, editor of Talking Points Memo.
Marshall and Spencer were arguing over Twitter when Marshall wrote "Take your trash philosophy back to the 1930s, chump. You're just a punk." 
Spencer responded by posting a video to "Tomorrow Belongs to Me" from the 1972 film version of "Cabaret." 
In the musical, the song is meant to dramatically depict the rise of the Nazis in Germany and is supposed to induce chills.
Leave it to Jason Kander, Missouri's former secretary of state, to put the song in perspective and Spencer in his place.
Turns out Kander's great-uncle, John Kander, half of the acclaimed Broadway team of Kander & Ebb, wrote the music to "Cabaret." Jason Kander explained why the song may not be the white supremacist anthem Spencer assumed it was.
Spencer didn't respond to Kander's tweet, but he is no longer posting videos of show tunes taken out of context either.
The tweet has been shared more than 40,000 times since Sunday. Kander believes it's because people are upset about what they are seeing.
"When you look culturally at this, what is going on right now, and the feeling that some of these folks, like [Spencer], have sort of been given the license to be more mainstream, it bothers people," he said.
CORRECTION: An earlier version of this story incorrectly said John Kander wrote the lyrics to "Cabaret." Kander penned the music and Fred Ebb wrote the lyrics.
REAL LIFE. REAL NEWS. REAL VOICES.
Help us tell more of the stories that matter from voices that too often remain unheard.