Even a 6-foot-3, 295-pound man who plays football for a living needs his mom. (Watch the video below.)
The two embraced for several seconds and the player emerged from the hug in tears.
So much had been made of the sibling rivalry between Kelce and Chiefs tight end Travis Kelce, the first brothers to oppose each other in the Super Bowl as players.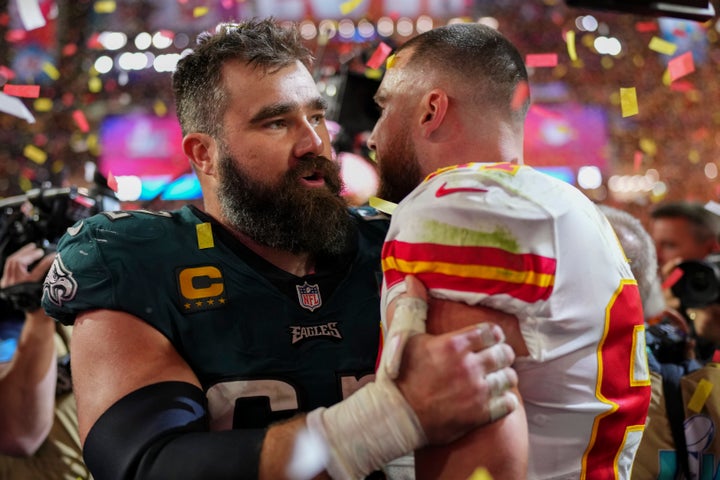 The Kelce boys appeared to share a warm exchange after the game, but the older brother's consolation moment with their mother really hit home for many.
"It's probably way harder for her than people think to have to see one of her sons destroyed," one Instagram commenter wrote.
But in the aftermath of a gut-wrenching defeat on the country's biggest sports stage, Kelce appeared to find comfort in the arms of his mother.
"Mom's always there," the NFL wrote in the caption.
Popular in the Community