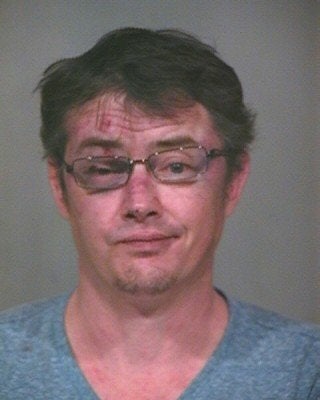 PHOENIX, Jan 29 (Reuters) - "Dazed and Confused" star Jason London has been arrested in Arizona and charged with assault and disorderly conduct over a bar room fracas in which he is accused of throwing punches and later defecating in a patrol car on his way to jail, a police report showed on Tuesday.
The 40-year-old actor, who played the main character of Randall "Pink" Floyd in the 1993 coming-of-age comedy "Dazed and Confused," responded on Twitter that he was attacked and injured and that the allegations against him were false.
"I would never say or do the crap they are reporting," he said in the message on Tuesday. "Have faith in me. The truth will come out and you will see."
"Some guy thought I was hitting on his girl and had me jumped," London tweeted. "My wife was in the next room, had no idea what even happened. I hate Arizona." London is married to actress Sofia Karstens.
Police said London was at the Martini Ranch bar in the Phoenix suburb of Scottsdale on Sunday when an unidentified person complained London had sneezed on him and the person asked him to apologize.
Instead of apologizing, London punched the person, the report from Scottsdale police said. He was escorted out by bouncers and during that time he hit them, leading the security guards to "defend themselves" against London, it added.
A 26-year-old Martini Ranch bouncer, whose name was not released, was listed by police as a victim in the incident. London was charged with assault with intent to injure and disorderly conduct, the report said.
"London showed obvious signs and symptoms of extreme alcohol impairment," one of the responding officers wrote in the report.
Because of swelling and bruising around his right eye from the fracas, London was seen by paramedics but "became belligerent and started cursing" at them, the report said.
While seated in the back of the patrol car on the way to jail, one of the officers saw London "lean to the left and defecate in his pants" after the actor complained about the odor in the vehicle, the police report said.
London has in recent years had a number of guest appearances on television shows, such as the political drama "Scandal." In 2000, he starred in the TV movie "Jason and the Argonauts" and in 1999 was in horror movie "The Rage: Carrie 2." (Writing by Alex Dobuzinskis; Editing by Cynthia Johnston and Mohammad Zargham)

Related
Popular in the Community