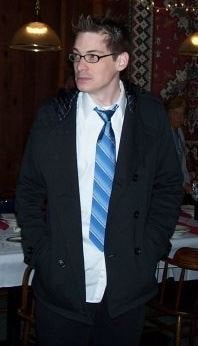 A law-school dropout saddled with debt is auctioning away his name on eBay, allowing the winning bidder to legally rename him for two years. The bidding starts at $75,000.
Jason Madsen had completed his first year at Charlotte School of Law, according to Above the Law, but couldn't return because his loans were denied. He now owes tens of thousands of dollars.
"If you want my first name to be 'Bob's Supermarket' and my last name to be '.com' I'm cool with that, or if you want the first to name [sic] to be an entire business name--whatever works," he wrote on his eBay entry. (However, Madsen does say the name cannot be offensive to any race, religion or sexual orientation.)
Madsen continues to go into detail about his credit rating and the university, but his bottom line is: "I now find myself saddled with a huge amount of debt without anything to show for it. I don't want to be an indentured servant to the Department of Education for the rest of my life," he said.
"I don't want to return to law school. I simply want to pay off my debt and put everything behind me," he told the site. "If I could do it all over again I never would've went to law school."
Madsen's attempt to recover his money might be outlandish, but he is not alone among law students drowning in debt.
The Huffington Post has contacted the Department of Education and the Charlotte School of Law for comment.
Calling all HuffPost superfans!
Sign up for membership to become a founding member and help shape HuffPost's next chapter