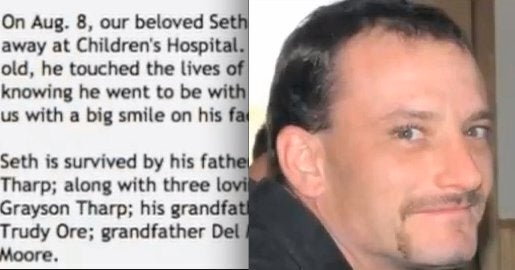 A Colorado dad filed an obituary with a local newspaper in late August, claiming that his son "went with the Lord" -- but the 7-year-old is alive and well.
McCoy claims that he submitted the obituary after his son Seth "died" on Aug. 8 at a hospital in Denver. He said that a representative from the county Human Services Department informed him of Seth's passing, though the department denies it.
According to McCoy, the fact that his son is alive and well is news to him.
PHOTO excerpt of the obituary (story continues below):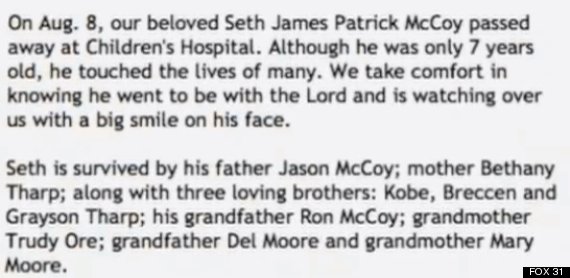 "I am calling everybody I can call, backtracking all over," McCoy said on Wednesday. "If he is alive, I would love to see him. I haven't seen him in a month and a half."
But his ex-wife, Jennifer Stretch -- who has custody of the boy -- told FOX 31 that there's no reason for McCoy to think that his son is dead. She said the obit is disturbing, and that McCoy hasn't called to see the boy in more than a month.
"It made me sick to my stomach. It was shocking," she told the station. "It's frustrating and there's nothing illegal about having a fake obit. Unfortunately, there's nothing I can do about it."
McCoy's odd explanations for the obituary have prompted a police investigation, though it's unclear whether there are any charges to file.
Calling all HuffPost superfans!
Sign up for membership to become a founding member and help shape HuffPost's next chapter