Jason Mecier is best known for creating incredible portraits of celebrities made out of trash.
In many instances the stars who are the subject of his pieces send him their personal trash and he uses it to fashion his mosaics, but in other cases he simply uses materials inspired by whatever celeb has most recently caught his attention.
For Mecier's most recent work, he created a portrait of Lindsay Lohan made from trash, recycling and found objects inspired by the "Mean Girls" actress.
In an email to The Huffington Post the gay artist says the piece took over 50 hours to make and features "make-up, jewelry, sunglasses, credit cards, cell phones, booze bottles, handcuffs, Visine, prescription bottles, Lindsay's CDs and DVDs, two collectable 'Mean Girls' nail files, four ant traps, Monistat 7, eight Q-Tips, 13 bullet shells, one tampon and 29 cigarette butts."
Explaining why he chose to create the trashy shrine to Lilo, Mecier says, "I love Lindsay! I'm a huge fan! She seems to love publicity and controversy so I think she will like it. It's all in fun. This portrait is glamorous and bad ass! It would look great hanging in Lindsay's living room."
Before You Go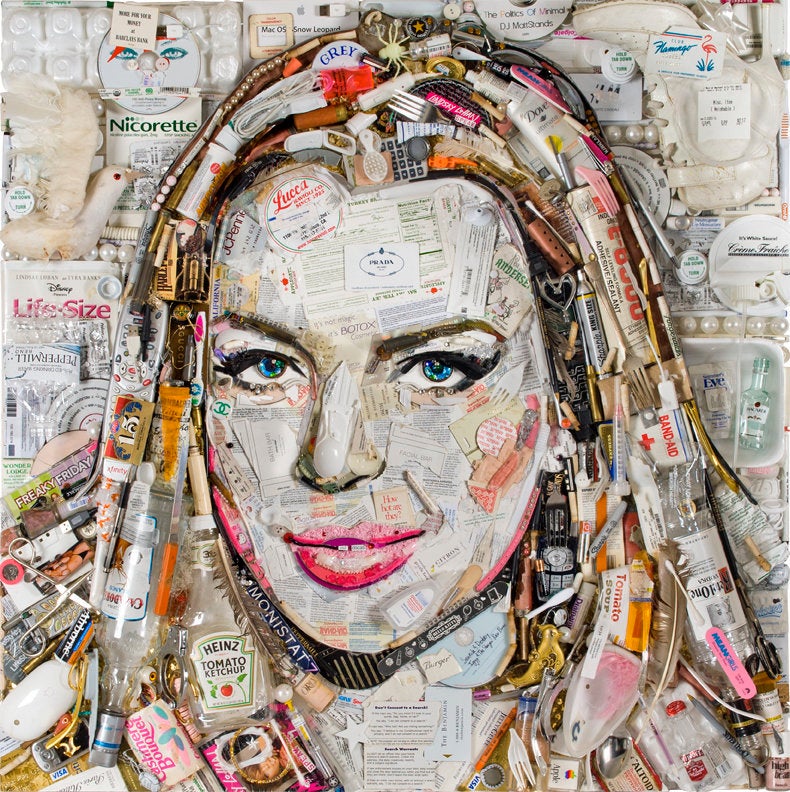 Jason Mecier's Trashy Celebrity Art
Popular in the Community