Artist Jason Mecier is best known for taking unusual objects -- everything from licorice to trash that stars send him -- to create breathtaking celebrity portraits.
Among his pieces are a series of controversial works that pay homage to Hollywood personalities who have struggled with substance abuse -- made entirely from pills.
We caught up with Mecier to find out what inspired him to create the portrait, how he responds to those who say it is insensitive, and more.
See a slideshow of the artist's portraits (including several of the controversial "pill portraits") below. For more on Mercier, visit his official website.
The Huffington Post Gay Voices: What was the first memorial portrait you did and where did the inspiration for it come from?
Jason Mecier: I was originally hired by Glamour UK magazine to do pill portraits of Michael Jackson, Heath Ledger, Courtney Love and Kelly Osbourne to illustrate an article about substance abuse in Hollywood. Since then I have found it to be the perfect medium to memorialize other tragic deaths like Amy Winehouse and Whitney Houston.
What did Whitney Houston mean to you personally?
Whitney was the sountrack to the '80s and '90s. I LOVE "The Bodyguard." And I loved to watch her on "Being Bobby Brown." She is very compelling and a huge talent.
Do you ever worry that the portraits might be seen as offensive?
No, I do not worry about that.
What do you say to those people who find your depictions to be insensitive?
I agree they are sad, ironic and evocative. As an artist you want to raise these emotions. I find these pieces more honest than disrespectful. I consider it a colorful tribute. I couldn't spend hours and days working on an art piece if I didn't care.
As an artist, are there any topics that you consider off-limits?
No.
What do you hope that viewers take away from a piece like the Whitney Houston pill portrait?
I prefer each person decide what it means to them.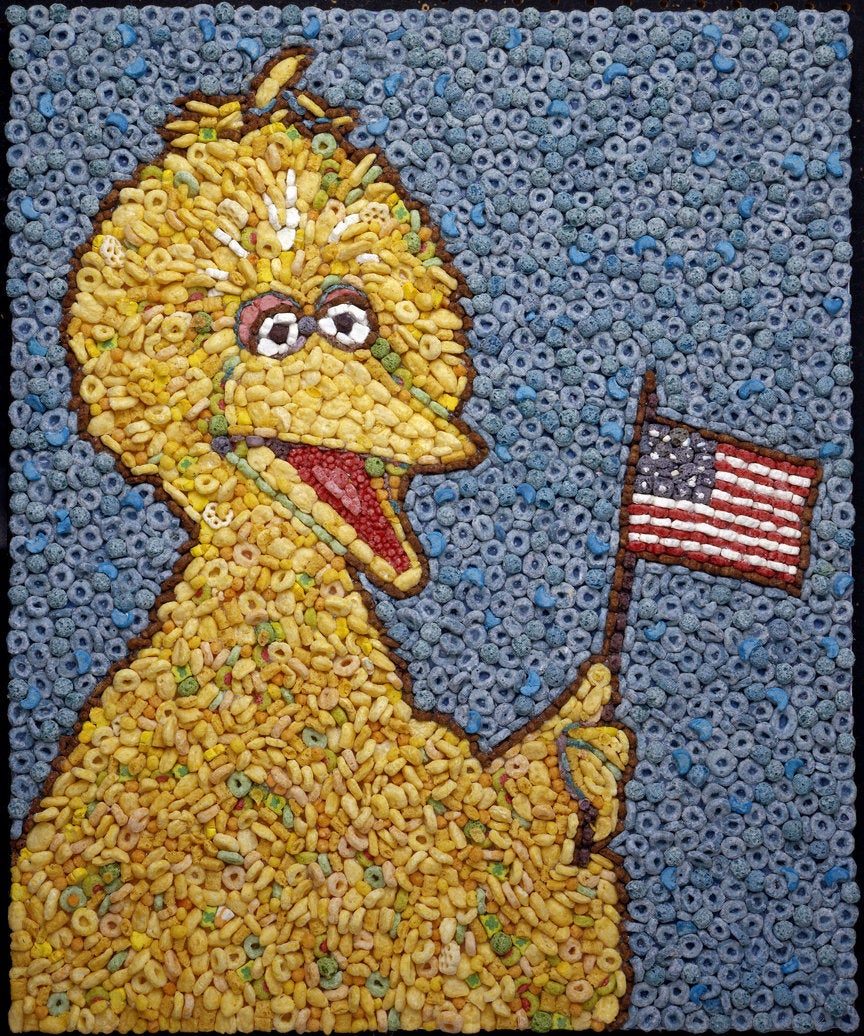 Trashy Celebrity Art
Popular in the Community