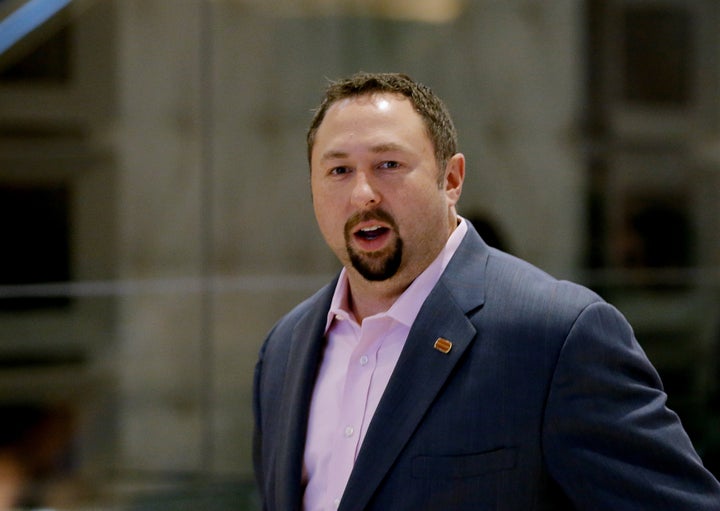 Jason Miller, who was named President-elect Donald Trump's White House communications director just two days ago, announced Saturday he will not be taking a job in the incoming administration.
The 41-year-old aide, who served as Sen. Ted Cruz's (R-Texas) communications adviser before joining Trump's campaign, said he needed to spend more time with his family. He also noted he and his wife are expecting their second child.
"After spending this past week with my family, the most amount of time I have been able to spend with them since March 2015, it is clear they need to be my top priority right now and this is not the right time to start a new job as demanding as White House communications director," Miller said in a statement obtained by Politico. "My wife and I are also excited about the arrival of our second daughter in January, and I need to put them in front of my career."
It is unusual for a high-ranking aide like Miller to pass up a top position in the White House. A.J. Delgado, a senior Trump campaign adviser, fueled intrigue about the shakeup after she tweeted about Miller prior to his resignation. Delgado deleted her Twitter account shortly after the announcement, but not before being captured in a screengrab online.

Republican National Committee spokesman Sean Spicer, who was named White House press secretary in Trump's administration, also will take over Miller's duties as communications director.
Popular in the Community