When Khal Drogo talks, people listen.
Momoa has flooded his Instagram feed with photos supporting the protesters and is urging his celebrity friends to support the cause by signing a Change.org petition to "immediately halt all TMT-related construction" and "stop all arrests" of "those standing in protection of Mauna Kea."
"This is more than an issue for those living on the Big Island," Momoa wrote on an Instagram post. "This is [sic] global issue of how we are treating our lands. #WeAreMaunaKea represents all of us humans and are [sic] solidarity towards preserving our natural resources and protecting our native habitats."
Below, see Momoa and the celebrities he's rallied together for Hawaii's #WeAreMaunaKea movement.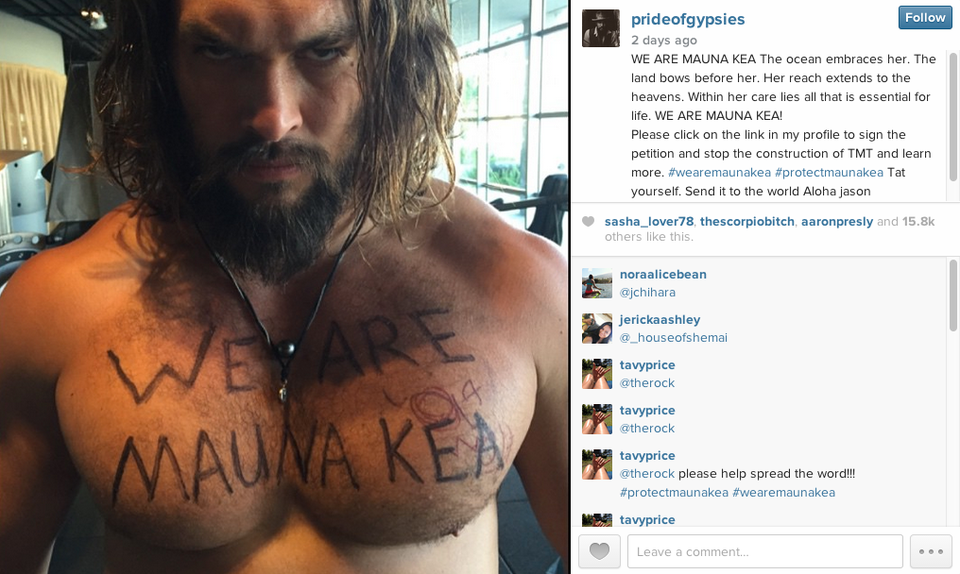 #WeAreMaunaKea
Popular in the Community