Congratulations are in order for newlyweds Jason Mraz and Christina Carano!
The couple of four years tied the knot in Mraz's hometown of Mechanicsville, Virginia on Sunday in front of 50 people, his rep confirmed to E! News.
Afterwards, the "I'm Yours" singer posted a single snap from the wedding to Instagram with a sweet caption that read, "Today I was made the luckiest man in the world."
The photo shows the bride standing in the open-air ceremony space, the Historic Polegreen Church, surrounded by some colorful fall foliage.
On Sunday, Engelhart shared a photo on Instagram that seems to be of Mraz and Carano, although you cannot see their faces. The caption reads, "The quiet beauty of deep love just before the promise of a lifetime."
The happy couple first met in 2007 through a mutual friend at a coffee shop in Hermosa Beach, California that Carano once owned. They were both in relationships at the time, so it wasn't until several years later that they began dating.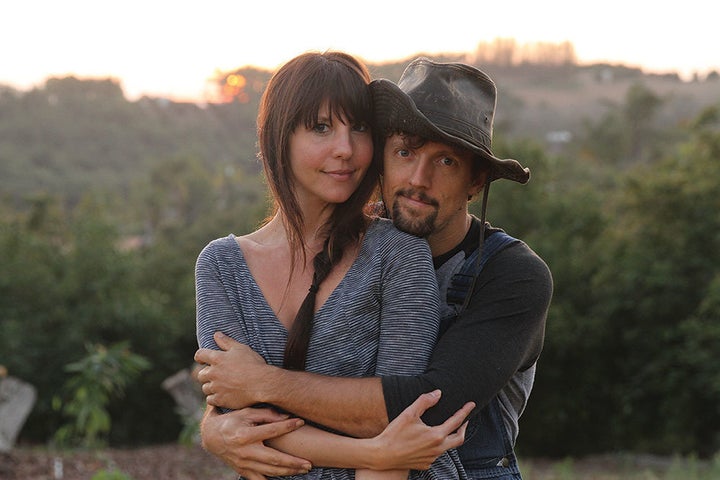 In the interview, Mraz also opened up about falling in love with his now-wife:
"I felt an instant connection to her and have admired her integrity and practices since day one. Back then, we were dating other people and were both super busy with our careers. But I did always say to myself, 'I hope I meet a girl like her someday.' In 2011, we both found ourselves single and decided to collaborate. She is whole-hearted in every action, is extremely generous, completely drama-free, and has the most intuitive-genius-mind in the kitchen. Not to mention her smile absolutely melts me."
Oh, Jason. You melt us too.