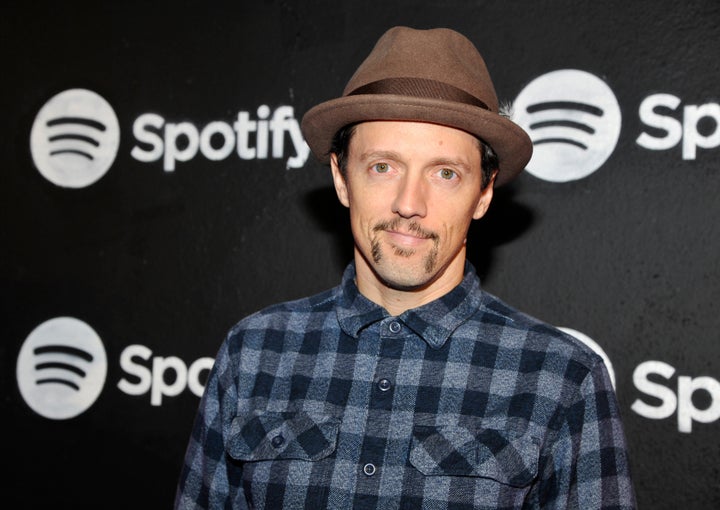 "I've had experiences with men, even while I was dating the woman who became my wife," the 41-year-old told the outlet. 
"It was like, 'Wow, does that mean I am gay?' And my wife laid it out for me. She calls it 'Two Spirit,' which is what the Native Americans call someone who can love both man and woman. I really like that," Mraz said. 
Fans had speculated about the singer's sexuality after he wrote a poem for Billboard during Pride month which included the line, "I'm bi your side." In his new interview with the outlet, the "I'm Yours" singer said he "didn't realize [the line] was going to be so telling." 
Mraz married Christina Carano in 2015. He was previously engaged to singer-songwriter Tristan Prettyman.  
He's spoken about being "bisexually open-minded" before in an interview with Genre magazine in 2005. 
"I have never been in a sexual relationship with a man. If the right one came along, then sure," Mraz said, according to The Advocate.
In a 2010 interview with the outlet Pride Source, Mraz said his views on being "bisexually open-minded" had shifted. 
"Well, I would say it's still an option in that I'm open-minded, but I've found someone who just makes me feel so great," he said. "I'm with a beautiful woman, and the way she supports me and holds me up gives me the strength to go out and fight for these causes."
"I learned that I'm not really into facial hair! It has nothing to do with being too selective other than I kind of like smooth features," Mraz said, laughing. "Going up against someone else's facial hair or chest hair, it's just not my thing. And yeah, that's about it." 
Calling all HuffPost superfans!
Sign up for membership to become a founding member and help shape HuffPost's next chapter
BEFORE YOU GO