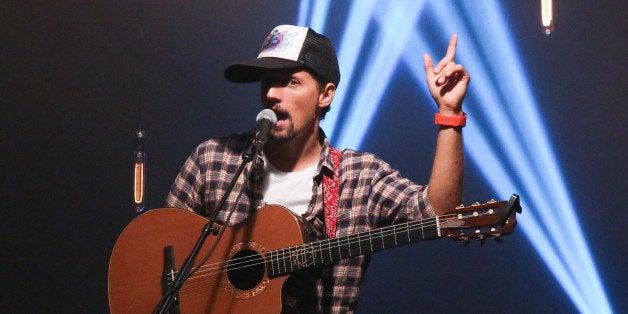 Loveable guitar slinger Jason Mraz released his latest album Yes! last week to both critical acclaim and good sales numbers. While he didn't beat Weird Al to the number one spot (he was the runner up last week), his album did sell well, and fans are reacting positively well -- something Mraz and company were aiming for when they wrote the CD.
To promote Yes! further, the singer songwriter is going on tour, and in doing so is trying some interesting things. Worth noting: when the tour comes around the New York, he'll be playing shows in each of the five boroughs, something only two other mainstream artists have done before.
After hearing about how well his album fared, Jason spoke with me about the tour and the positive nature of Yes!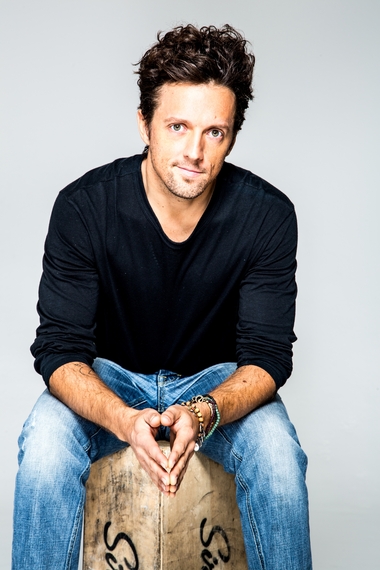 Tell me a bit about the five borough tour you are coming to New York City to do.
It was an idea that I had that I did not expect to get fulfilled. I'm doing much smaller theaters on this run. More intimate shows. I've played Madison Square Garden and Jones Beach several times , but I personally don't enjoy those larger venues. I much prefer theater or a performance space.
I suggested to my management that we find some small theaters and stretch it out over a couple of nights. Maybe there's a place in each borough that we could do. About two weeks later I got an email back that said "done". I'm really excited.
When you were first thinking of doing this tour, did you realize you would be only the third mainstream act to do this, behind David Bowie and the Beastie Boys?
No, I assumed that many others have done it. I didn't really think about it that much. I mean, cab drivers do it everyday. I think there will be a lot of energy in those places as people seldom route there tours through those neighborhoods.
Will you be doing a different set list each night,or will the shows be different in some way?
We will. There are obviously some mainstays in the show. There are a few songs we will play every night, but there will be a pretty good mix up. Even if we're playing the same set of songs every night, my goal is to mix the arrangements, whether we do an acapella version or a different take on the song, the goal is to have a completely different experience every night.
What does the title Yes! mean, especially with the exclamation point?
It's like when you shoot a basket and get that perfect swish, and you pump your fist down by your side and say "yes!" It's one of those. It's an excited, whispered yes.
It's very rare that I get it as well. That's why I called this album Yes!, because I got something right in the process. It's a pretty positive album. Yes is the mother of all positive words, next to love. Maybe love is the father of all positive words.
Popular in the Community