Actor Jason Priestley once did what many people probably wish they could do ― hit Harvey Weinstein ― and he pulled no punches Monday in recounting the fisticuffs.
"Back in 1995, when that event happened with Harvey Weinstein, I didn't know who that guy was that I punched at that party," Priestley, 48, told "Entertainment Tonight." "I didn't find out until the next morning when I read the paper. I just knew that there was this big bully at this party who was not a nice guy and then asked me to step outside. That was my experience with him."
At the time, Priestley's hit TV show "Beverly Hills 90210" was in the middle of its 10-year run. He carried a certain amount of clout ― physically too, it seems.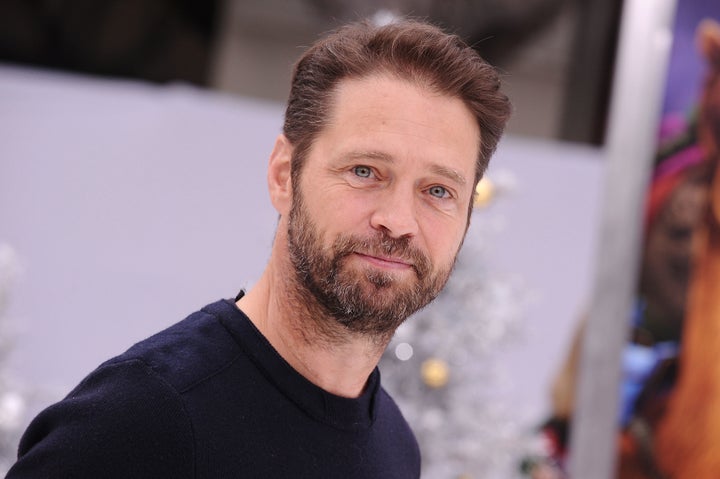 Priestley explained earlier on Twitter that Weinstein had asked him to leave a Golden Globes party hosted by Miramax, the studio Weinstein co-founded. As Priestley prepared to exit, a "heated" argument ensued over whether Weinstein had actually asked Priestley to depart. The studio honcho grabbed Priestley's arm and was squeezing it as he suggested they go outside "and talk about this," Priestley wrote.
That apparently sparked the first and only round of this battle of Hollywood heavyweights. 
Priestley shared the story after his friend, actress Tara Strong, suggested on social media last week that Weinstein may have tampered with Priestley's career after the fight. Strong was responding to a report that Weinstein blacklisted the actresses Mira Sorvino and Ashley Judd, who are among dozens of women to publicly accuse the producer of sexual misconduct.
"Bad behavior is bad behavior, and bullying is bullying, and harassment is harassment," Priestley said to "ET." "Regardless of your distinction in life, those types of behavior should not be tolerated at any time."
Representatives for Weinstein didn't immediately answer a request for comment.
REAL LIFE. REAL NEWS. REAL VOICES.
Help us tell more of the stories that matter from voices that too often remain unheard.