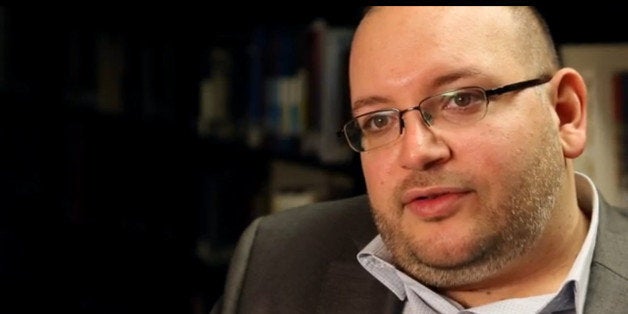 Washington Post journalist Jason Rezaian will be held in Iran for two more months, the Human Rights Watch reported Wednesday.
Now, the judge handling Rezaian's case has decided to extend his detention even longer.
The Iranian government has had almost no contact with Rezaian's family and has given very little information about the reasoning for his detention, other than that he was being held for questioning as an Iranian citizen. Iranian president Hassan Rouhani has failed to offer new information on the journalist's situation, nor has he made an effort to push for Rezaian's release.
Concerned about his mental and physical health, Rezaian's family continues to plead with Iran, demanding his release.
A statement from Rezaian's family confirmed the extension of his detention, and decried the news:
My family confirms that on November 18th the judge responsible for Jason's case has extended his possible detention by two months.

To date, Jason has never been given an opportunity to present his case before any judge. After 134 days, Jason has now languished longer than any previous accredited Western Journalist in Iran. No charges have been brought against him and the Iranian judiciary continues to prevent Jason from hiring legal counsel, as is his right under the Iranian constitution. Despite our family's repeated pleas, the judge, and those who are responsible for Jason's detention, continue to deny him access to counsel or a English translator to be present during his interrogations. We maintain his innocence and remain optimistic that one day soon, we can hold Jason again.
Washington Post executive editor Martin Baron issued the following statement Wednesday evening:
We have never had a clear view of why Jason is being held, how long he would be held, what might lead to his release, or when. We still don't. The key thing to remember is that he should never have been arrested and imprisoned in the first place, and he should be released immediately. There was no legitimate reason for him to be held without charges or explanation for more than four months. We again urge the Iranian authorities to give him his freedom and allow him to reunite with his family.
Related
Popular in the Community