Jason Ritter said he was struggling with alcoholism when he met his wife, Melanie Lynskey, and thought he didn't deserve her.
"I knew how incredible Melanie was early on," Ritter told Barrymore of meeting his now-wife a decade ago. "It's not as cute of a story as you would like to think. It was messy and interesting and weird. But mixed in the mix, [I was] dealing with some alcoholism issues."
"At a point, I knew how amazing she was, and I thought she would be incredible for someone who deserved her, basically," he continued. "And I didn't feel like I was that person. I thought [I was] a little bit too crazy."
Ritter said that it was "maybe a year" after he stopped drinking alcohol that he started thinking he was ready for a relationship. He described that process as a "slow burn" and told Barrymore he was "working" on himself to become a reliable partner.
"He did so much work on himself," said Lynskey. "I'm so proud of him."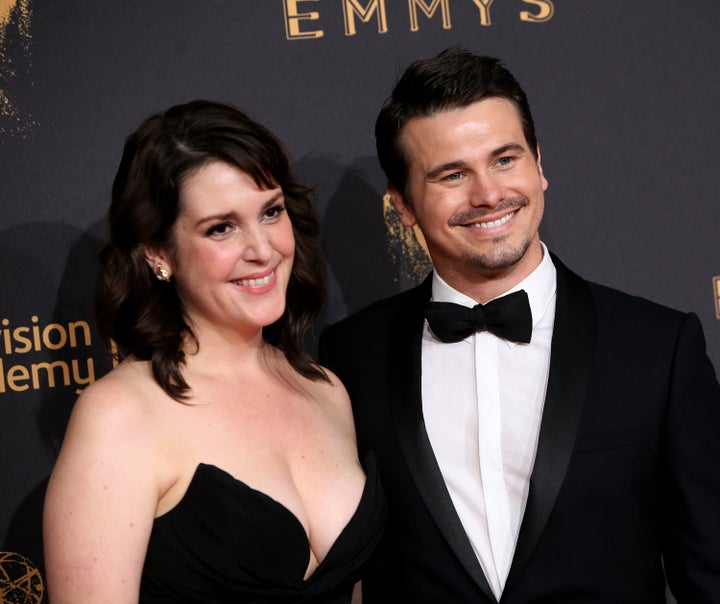 Barrymore said she related to "the narrative" that a person dealing with substance abuse "can't be with someone," and that it's difficult to accept being "someone who's right not to be with someone for their sake."
Ritter and Lynskey met while filming "The Big Ask" in 2013 and went on to star in "We'll Never have Paris" (2014) and "The Intervention" (2016) before tying the knot in 2020, according to People. Ritter hasn't shied away since from praising his talented wife.
"It's so satisfying, it's so incredible," Ritter recently told E! News about Lynskey's success. "She's just been so wonderful for so long and she never really put a lot of thought process into anything else aside from her work. That was always the most important thing to her."
Ritter expressed his gratitude for being in Lynskey's life while thanking Barrymore for inviting them.
"Thank you @DrewBarrymoreTV for having us!! And for the space to talk about things like this!" Ritter tweeted Wednesday. "And thank you @melanielynskey for having me in the first place."
Need help with substance use disorder or mental health issues? In the U.S., call 800-662-HELP (4357) for the SAMHSA National Helpline.
Popular in the Community