"The preliminary diagnosis he received is called brief reactive psychosis, an acute state brought on by the extreme exhaustion, stress and dehydration," the statement reads. "Though new to us, the doctors say this is a common experience given the great mental, emotional and physical shock his body has gone through in these last two weeks."
Danica Russell, the wife of 33-year-old Jason Russell, issued the statement -- posted to Invisible Children's blog on Tuesday morning -- on behalf of the family. It says that Russell will remain hospitalized "for a number of weeks" and that "the recovery process could take months before he is fully able to step back into his role with Invisible Children."
The condition is triggered by extreme stress. Symptoms include hallucinations and strange speech and behavior. Antipsychotic drugs and talk therapy can alleviate symptoms and people typically get better within a month.
Called "the most viral video of all time" by ReadWriteWeb, "Kony 2012" received over 100 million views on YouTube and Vimeo in just four weeks.
After an initial wave of support for the campaign that highlighted abuses committed by Joseph Kony and the Lord's Resistance Army, the organization was criticized for its spending practices, funding sources and for oversimplifying a complex issue, among other things.
The statement from Russell's family also emphasized that the "incident was in no way the result of drugs or alcohol."
TMZ reported on Friday that Russell was "under the influence of some kind of substance," but Lt. Andra Brown, a San Diego Police Department spokeswoman, refuted that claim.
"If we thought he was under the influence, we wouldn't have taken him to a hospital; we would have taken him to jail," Brown said, according to The New York Times.
"Jason will get better," the statement reads. "He has a long way to go, but we are confident that he will make a full recovery."
WARNING: Video contains explicit material:
Related
Before You Go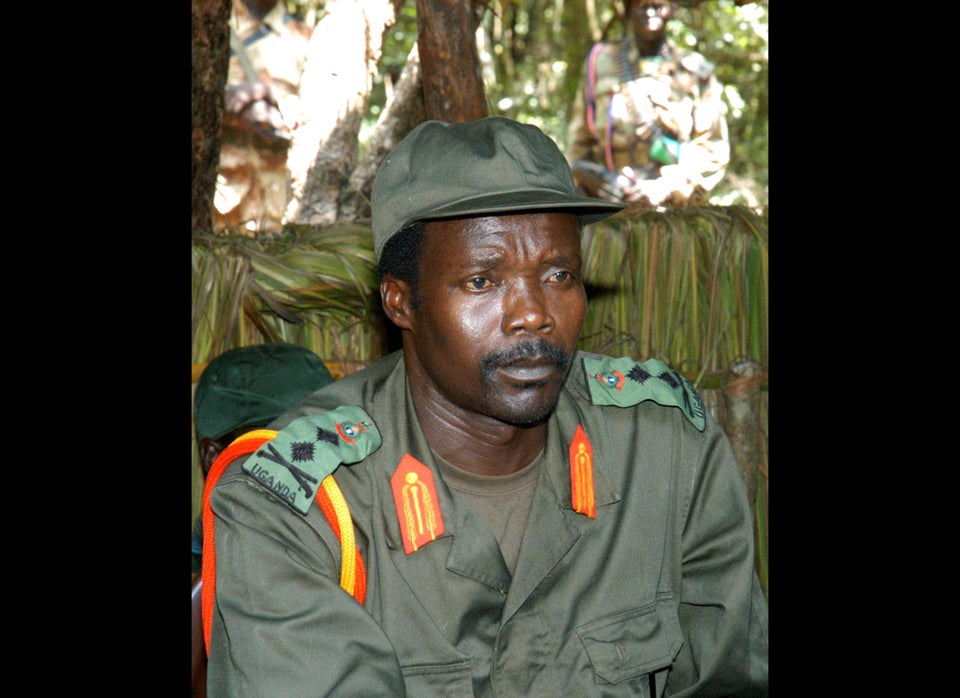 Joseph Kony Facts
Popular in the Community