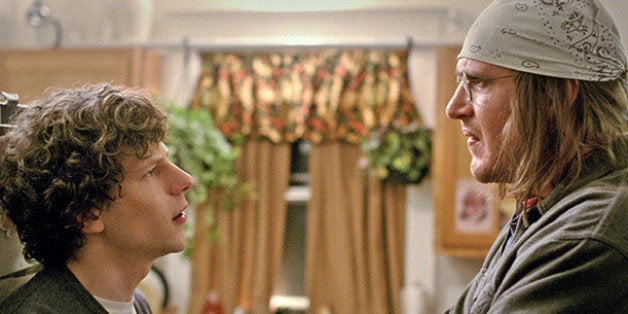 It's early, but let's prep Jason Segel's Oscar campaign just to be safe. James Ponsoldt's "The End of the Tour," which premiered Friday at the Sundance Film Festival, is the start of something beautiful for Segel, who sheds his Apatowian routine to fill the iconic shoes of David Foster Wallace. Segel eases into a drawl that matches the author's hesitant lips, but this is no mere imitation: He channels every complicated facet of the Wallace's personality, introducing a sympathetic loner whose softness is often belied by a hardened confusion about the world he inhabits.
Buried beneath Wallace's fame is an insecurity that extends beyond unkempt hair and signature bandanas. Segel's performance is a master class in capturing layers of expression with one's eyes. That shines through in his interactions with Jesse Eisenberg, who portrays David Lipsky, the Rolling Stone journalist who spent five days with Wallace during his "Infinite Jest" book tour and forms the bedrock of the mini-biopic on display. No flattering reviews can prevent Wallace's skepticism about how he'll be portrayed in the unctuous but honest young writer's profile, but his wall comes down so easily that what resounds is a man who wants desperately to be liked in an authentic way. Wallace shirks every Gen X wunderkind label the public assigns to him, yet somehow he's paranoid Lipsky won't like him. Segel showcases a restlessness that bubbles beneath the writer's tender surfaces; it shatters his charm every so often, unwrapping a well-documented darkness.
"The End of the Tour" thrives because it doesn't ask to be about more than it is. Writers will take to the long conversations these men hold about inspiration and self-doubt and notoriety, but this is a movie for everyone who's ever pondered any of those things. Segel treats Wallace as something between a recluse and an everyman, and anyone who sees the film without having read Wallace's tomes may not even walk away with the presumptuous "genius" label that too many biographical films insist upon. There's some media commentary about the value of a splashy celebrity profile, but Segel doesn't position his character as the clichéd, highfalutin literary type many movies portray, as if to say that we can't truly know this god we've positioned among men. There's an intimacy to this story, and that's why the talky road-trip film is such an achievement.
Donald Margulies' script -- based on Lipsky's memoir "Although Of Course You End Up Becoming Yourself," which uses the interview transcript as source material -- is largely responsible for that intimacy, but it's Segel whose magnetism is most alluring. The simplest moments reveal the deepest psychology, like a stop at a convenience store where Lipsky informs a still-shy Wallace at the cash register that their time together is covered by Rolling Stone's expense account. (Cue an abundance of Jann Wenner jokes.) There's a flash of hesitation before Segel rushes back to the aisles to pile more junk food onto the counter. Juxtapose that warmth with an anger that appears when Wallace thinks anyone is talking about him behind his back or doubting his character, as when he's convinced Lipsky is hitting on an ex-girlfriend who joins them for a leg of the tour. Segel eyes them from across the room and we see his mood shift before he can even jump up to confront Lipsky. Here, folks, is an actor who has grasped his character and wants you to as well.
The beauty of "The End of the Tour" comes in the ultimate compassion that flows between the two men. This is a rare movie that actually seems to capture more of its subject than the written word has, and that is chiefly thanks to Segel's performance. You won't want for "Dracula's Lament" one bit with this new iteration of his career.
Before You Go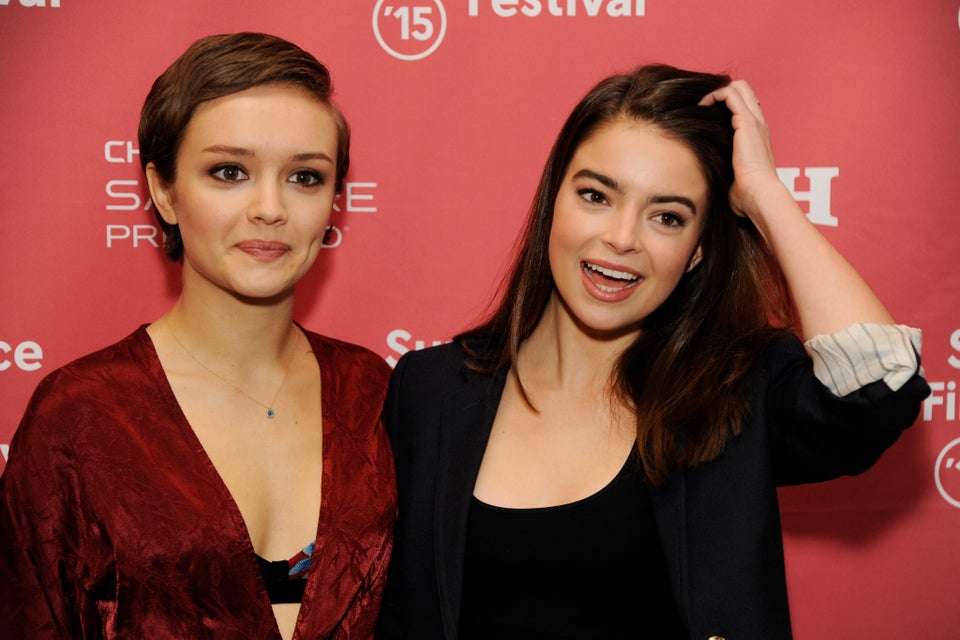 Sundance 2015
Popular in the Community