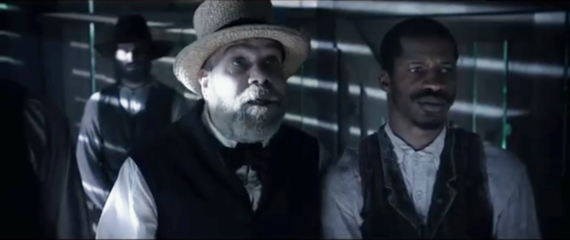 An exclusive insight into Jason Stuart's unlikely journey to play a slave owner in 2016's most anticipated film, The Birth of a Nation

If Woody Allen gets credit for coining the aphorism which says that 90 percent of success is just showing up, then lets agree that an ethos of similar import and clarity belongs to out actor, Jason Stuart, who appears as archetypal Southern slave owner, Joseph Randall in Nate Parker's expectations-laden reprise of The Birth of a Nation (Oct. 7 release date).
Be serious about your place in your profession and make sure the industry knows you're serious - then become indispensable.
I'm paraphrasing because I've heard Stuart use variously similar words to explain the foundational motto by which he also appears to navigate his personal life. However, that observation may be presumptuous given the fact that a journalist can only tepidly attest to the personal life of an actor whom he knows from a handful of interviews and from having been lucky enough to moderate a few live-discussion panels in which Stuart was, as it turned out each time, an indispensable participant.
That's the thing about Stuart, once he gets into your head or your heart, you keep going back for more. Yet he still maintains a humble persona. Actually, that's not fair, it's not a celebrity-fabricated persona; it's the genuine-article personality of a guy raised in the sinewy, palm-lined shadows of the Hollywood sign by strong and loving parents, one of whom was a Holocaust survivor.
Fairfax High School sits smack-dab in the heart of the left coast fashion-and-paparazzi quarter known as the Melrose District. But as a student at Fairfax High, Jason Stuart saw his high school the same way innumerable other LGBT youth do in places more ordinary and presumably far more conservative. He saw it as an often scary place.
"Someone wrote the word 'fag' on my locker on the first day of school," Stuart tells San Diego LGBT Weekly. "I had to see that word every day for next three years. Everything is always hard for me on the first day since then, including first dates and first days on the set."
Support HuffPost
The Stakes Have Never Been Higher
Popular in the Community