While appearing on "Jimmy Kimmel Live!" on Monday, Sudeikis spoke about Otis' special fourth birthday trip to the California theme park. The actor and Wilde took Otis to Disneyland along with seven of their friends.
"So it was nine adults. Just whatever this little boy wanted ― we just would be like, 'What do you wanna do?'" Sudeikis recounted. "He's like, 'I wanna go on the carousel.' [And the adults would shout,] 'LET'S DO IT!' and we'd be really, really excited and go there."
The dad also shared a couple of photos from the day, including an adorable shot of Otis looking ecstatic when his grown-up companions cheered after he met the height requirements for a ride.
The other picture was a classic on-ride photo from Space Mountain. According to Sudeikis, Otis loved Splash Mountain, so the parents "got cocky" and decided to take him on Space Mountain.
"He's thinking, 'Mountain, great, I got that. Space? Hell yeah, I love space more than splash. Let's do it!'" the actor explained. "Forgot it's completely in the dark, so everything's three times, five times, 100 times scarier, especially to a 4-year-old."
As the hilarious photo Kimmel unveils shows, the little guy had a rough ride. At least they got a fun family keepsake out of it ...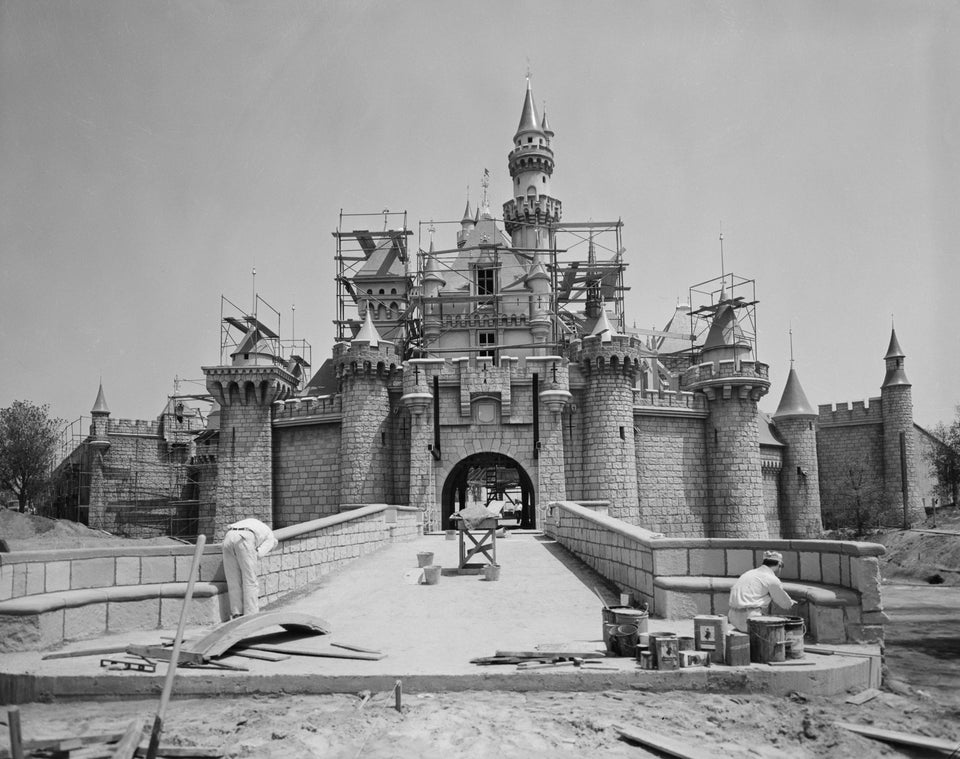 Old-School Photos Of Disney Parks