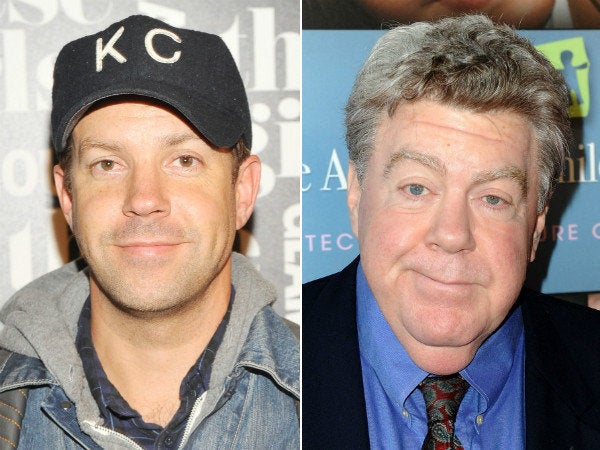 Jason Sudeikis swung by "The Ellen DeGeneres Show" Tuesday and revealed his monster crush on the talk show host when he was younger -- even admitting that he had had his uncle in Los Angeles arrange a field trip to an "Ellen" taping so that a young Sudeikis could get a book signed by DeGeneres. He also casually revealed that this uncle was none other than actor George Wendt, most known for playing beer-guzzling "Norm" on the hit '80s/'90s sitcom "Cheers."
Though this isn't the first time the "Saturday Night Live" star has talked about his famous uncle, we were still surprised to learn about the connection. "He's always been very encouraging, but there was no 'Tuesdays With Morrie' kind of relationship between him and I," Sudeikis told Playboy magazine in July 2011. "He was just a good example that being an actor was a viable option. Here's a guy from the Midwest, in my family, who took the road less traveled and it worked out for him. The advice he gave me, and I say this jokingly, is 'Get on one of the best sitcoms of all time and then ride it out.'"
For more surprising Hollywood relatives, click through our slideshow below.
Related
Popular in the Community