A Republican state lawmaker in Texas penned a scathing op-ed Wednesday in which he dragged President Donald Trump's moral character and called for his impeachment.
Texas state Rep. Jason Villalba (R-Dallas) warned Americans that they will be "equally culpable in what [Trump] has planned for our great nation" if they don't take immediate action against him.
"We eschew ugliness and divisiveness," he continued. "Donald J. Trump is no longer our leader. It is time to push him into the ash bin of history."
Villalba, a longtime critic of Trump, bashed the president for undermining the country's immigration laws and intelligence agencies, and for increasing the national debt by over $1 trillion since taking office, "the fastest any president in U.S. history has accrued that level of debt."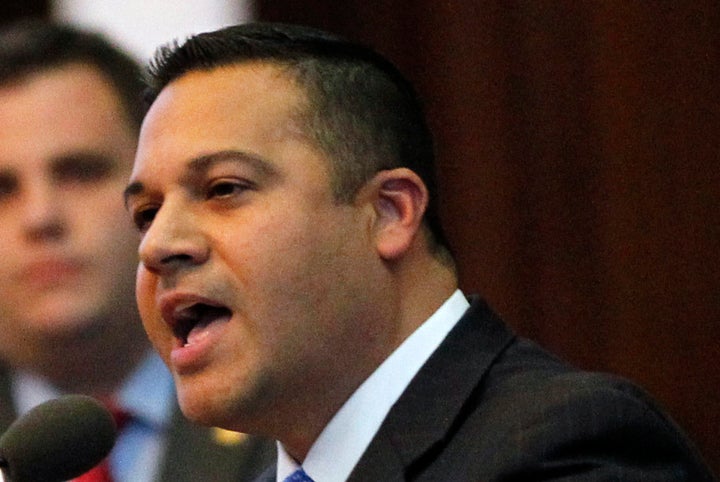 "President Trump thinks you are a fool," Villalba wrote. "He believes you will never abandon him. And he believes that there is almost nothing that he can do that would cause you to abandon supporting him.
"Today is the day we take back America. Today is the day we stand up and fight for the American values that Reagan taught us: truth, justice, peace, civility, comity and righteousness. This is who we are. Not the sordid, ugly, Trumpists who require anger and vitriol."
In a March 2016 op-ed, he urged voters not to elect Trump, whom he described as "a disgusting blight upon the American Experience."
Villalba attributed his March primary loss for re-election to his House District 114 seat to his willingness to speak out against Trump.
"I have no regrets," he wrote in Wednesday's op-ed. "I always do what I believe is right. That is not politically expedient, but it helps me sleep at night."
Popular in the Community