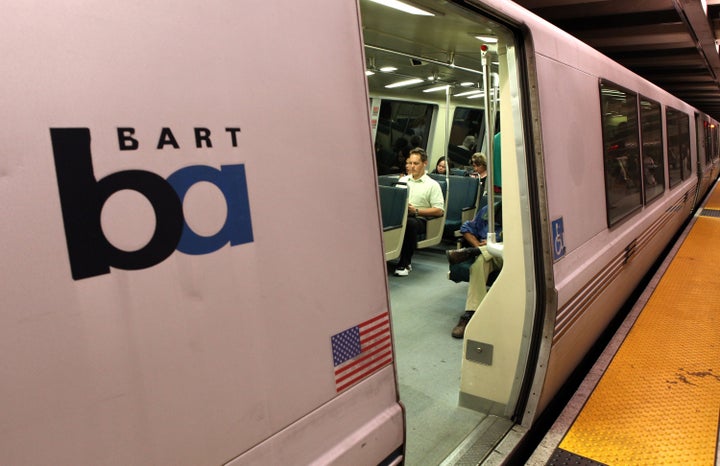 Nobody likes being forced to listen to someone else's annoying ringtone, but resorting to violence may be a little extreme.
Wong alleges that on the evening of June 9, he was sitting at the West Oakland BART station listening to a "musical ringtone" on his phone. Officer W. Sanchez came over to Wong and asked him to turn down the volume, and Wong complied. Sanchez then asked Wong to turn off the music completely, and Wong also complied.
Wong then exited the station with Sanchez following close behind. Outside, Sanchez took out her baton and started beating Wong with it. Wong attempted to flee but was detained and arrested.
Wong was taken to jail where he was held for two days. The Oakland District Attorney declined to file any charges against Wong; however, while at the station, Wong received a ticket for playing his music too loud.
"By no means is playing music from your cell phone is a reason for violence against anybody," said Adante Pointer, an attorney at Burris's firm who is working on the case.
"You have to wonder," asked SF Weekly in their coverage of the suit, "how annoying was that ringtone?"
Burriss also represented the family of Oscar Grant, who was killed by BART Officer Johannes Mehserle at the Fruitvale BART station on New Year's Day, 2009. Mehserle was convicted on one count of involuntary manslaughter and has since been released.
On July 3, BART police officers shot and killed 45-year old homeless man Charles Hill at the Civic Center BART station. Hill allegedly charged at officers with a knife.
"I think officers are more willing to resort to force as opposed to attempting to defuse the situation," noted Pointer. "I think that's a reflection of the training they're receiving."
BART officials didn't immediately respond to requests for comment.
REAL LIFE. REAL NEWS. REAL VOICES.
Help us tell more of the stories that matter from voices that too often remain unheard.