Jason Wu's Spring 2012 collection debuted at New York Fashion Week yesterday, and its mix of elegant silhouettes and classic sportswear elements immediately brought to mind the designer's most famous fan: Michelle Obama.
The First Lady, of course, made Wu a household name back in January 2009 when she wore one of his creations to the Inaugural Ball.
We'd certainly love to see FLOTUS in some of the cheerfully hued ensembles we saw on the runway.
Tell us, which of these looks should Michelle consider for her spring wardrobe?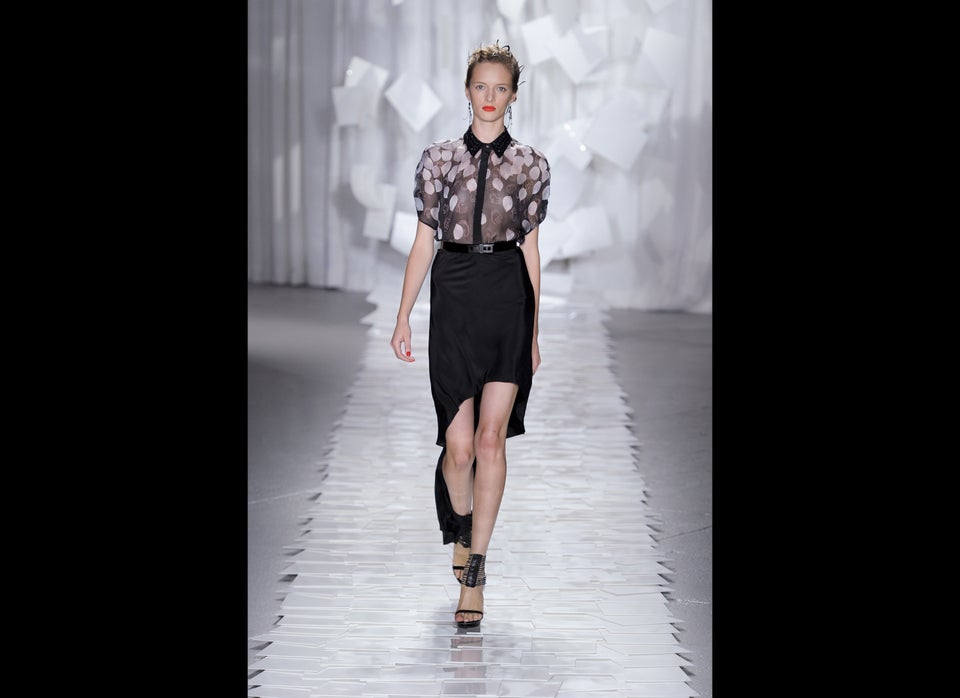 Jason Wu's Spring 2012 Collection: What would FLOTUS wear?