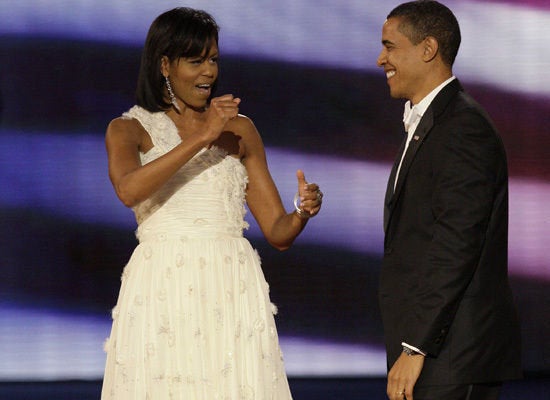 Jason Wu was accidentally outed last week in a NY Times profile that ran of the 26 year-old designer following the inauguration, and he's not stoked about it. An anonymous fashion industry source told Jezebel this week that Wu's parents knew he was gay, but not his extended family, and the Times' mention of Wu's boyfriend, Gustavo Rangel, has led to "some awkward conversations." The source also alleged that Wu's parents are "disappointed" because their son wasn't more "discreet."
No one wants to be publicly outed this way. And being Asian and gay and out to your parents is hard enough as it is, what with our people's obsession with tradition, fitting in and having grandchildren, without your bitchy aunties gossiping about your sex life. The upshot to this unfortunate incident is that Asian parents care a whole lot more about success than they do sex, and Jason Wu is a success story that his Hardass Asian Parents can brag about at their weekly Chinese choir practice, if they're anything like my own. And instead of saying, "My son, he make most beautiful dress for First Lady," they can say, "My gay son, etc." and people, including the Hardass Asian Extended Family, are just going to have to fuckin' deal with it, because their straight sons -- Harvard medical school and gorgeous grandchildren notwithstanding -- still can't hold a candle to Wu.
Asian parents are always disappointed one way or another, anyway, because that's, like, their job. But many of them eventually get over it -- like mine did when I told them that I wanted to be a writer, which led to 10 years of "awkward conversations" -- until you disappoint them again (which is inevitable), and then they have to get over that, and so on and so forth, which seems like a total drag until you realize, after a while, that this is what you have to go through to live your life the way you want to live it, in fact, this is living your life the way you want to live it, with a little more honesty and transparency and a little less shame even.