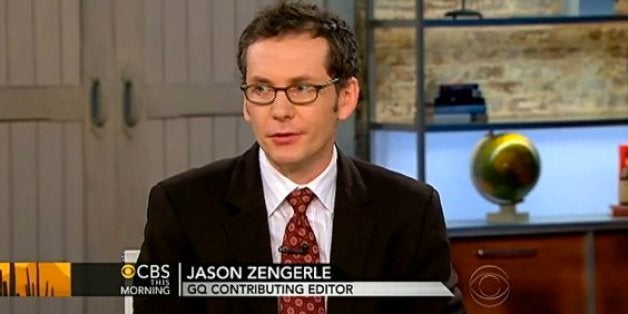 NEW YORK – Jason Zengerle, a senior writer at Politico Magazine, is heading to The New Republic as a senior editor.
Zengerle joined Politico Magazine in August, becoming one of the organization's marquee hires for its expansion into long-form journalism.
At The New Republic, he'll continue writing the type of political profiles and features he's best known for. In recent years, Zengerle famously wrote about Rand Paul's college days and put himself through the grueling vice-presidential vetting process for stories at GQ, where he was a contributing editor.
The move will be a homecoming for Zengerle, who spent 12 years at The New Republic. He moved from a full-time employee to contract writer in 2009, as several staffers were laid off and the magazine's future was in jeopardy. In 2012, Facebook co-founder Chris Hughes bought the magazine, and he relaunched it a year later with a larger staff.
"We're definitely in expansion mode right now and Jason really helps us improve our core task, which is to provide excellent, deeply reported political journalism," editor-in-chief Frank Foer told HuffPost.
The addition of Zengerle comes on the heels of The New Republic adding two more senior editors on Thursday: Rebecca Traister and Evgeny Morozov. The magazine has also hired two new staff writers: Danny Vinik, of Business Insider, and Alice Robb, formerly a New Republic fellow.
The magazine is "also in the process of bolstering our website this year and we're going to hire another handful of people to be web-only writers," Foer said.
Senior editor Jonathan Cohn, who recently said policy journalism is "having its moment" in response to the news Ezra Klein was leaving The Washington Post to launch a Vox Media site, will be building up a team of his own to cover domestic and economic policy issues online.
Foer said Cohn is "going to create his own micro-site that will have opinionated analysis of economic and domestic policy."
This article was edited after publication to clarify the nature of Zengerle's employment status at The New Republic in 2009.
Calling all HuffPost superfans!
Sign up for membership to become a founding member and help shape HuffPost's next chapter