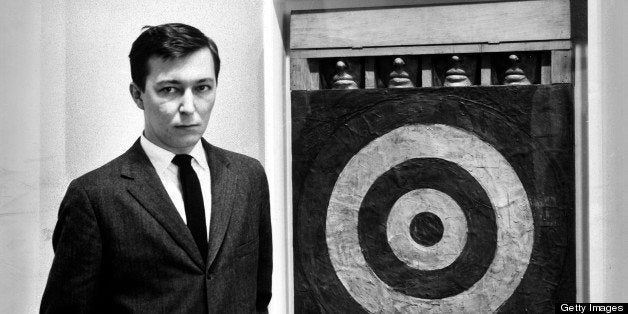 In honor of Jasper Johns' 83rd birthday, we are revisiting a post originally published last year honoring the artist's life and work.
Today is the birthday of Jasper Johns, the prolific contemporary artist and master of the familiar. Most famous for his depictions of the American flag, the Southern-born artist turns 83 years old today.
Johns was born in 1930 in Augustana, Georgia, and was later raised in rural South Carolina. After briefly attending university in South Carolina, he headed to New York for a brief stint at Parsons School of Design. But it wasn't until after he served for two years in the Korean War that he settled permanently in New York. It was here that he met his one-time partner Robert Rauschenberg, the composer John Cage, and the choreographer Merce Cunningham. Forming a creative quartet, the artists explored the contemporary art scene of the 1950s together.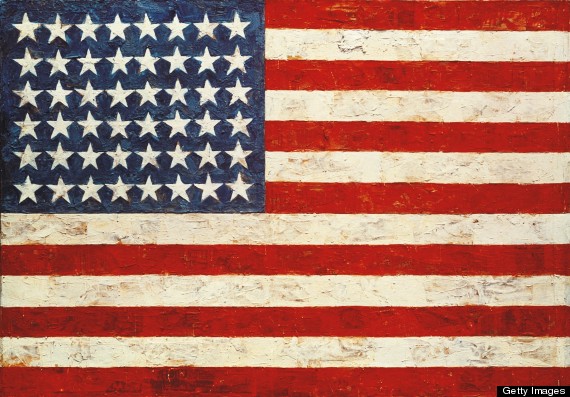 20th century Jasper Johns (1930), New York Museum of Modern Art
Inspired by Marcel Duchamp's "readymades," Rauschenberg and Johns created works that challenged the fixed definitions of what was to be considered art. However, while Rauschenberg experimented with taxidermy and constructed complicated inventions, Johns was focused on popular iconography like maps, flags, and targets. Using simple and familiar schema, he presented paintings, prints, drawings and sculptures of everyday, and sometimes absurd, subject matter that favored process and craft over content and meaning. Johns' most famous piece, Flag (1954-55), is a collage of paint and newspaper to create an iconic image -- the American flag -- that caused many a viewer to question the medium at the time.
Over the course of his career, Johns' work has been exhibited in major galleries and museums, and in 1980, the Whitney Museum paid $1 million for his piece Three Flags, which was at the time a record-breaking price for the work of a living artist. As his prints and paintings have continued to sell at record prices, so too have the meaning and style of his artworks attracted both praise and criticism from those who are concerned with his neo-dadaist approach to art.
So whether you like flags, paintings, or paintings of flags, join us in wishing a happy birthday to Jasper Johns. Check out images from his "Jasper Johns: Seeing with the Mind's Eye" exhibit in the slideshow below and let us know your favorite works in the comments.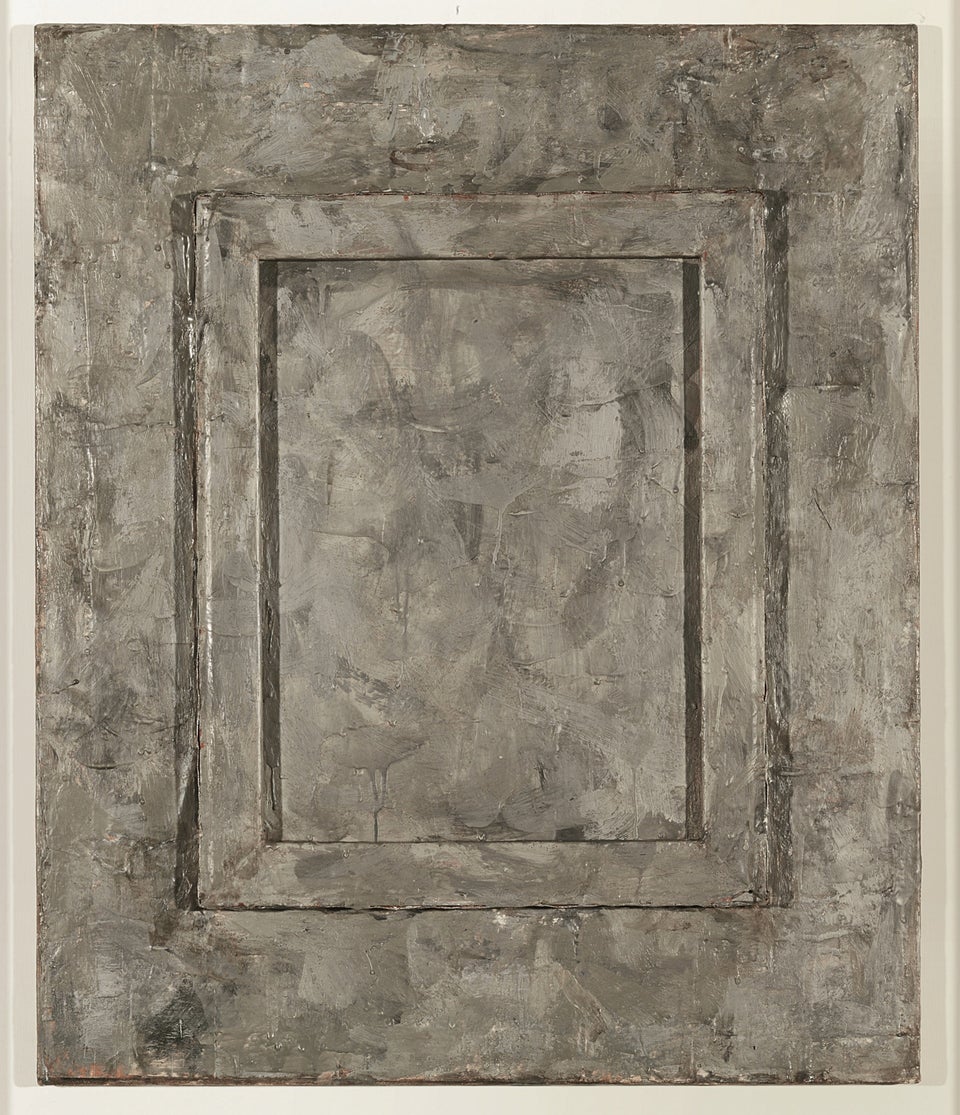 Jasper Johns
Correction: In an earlier version of this article, we mistakenly referred to Johns as "the late artist." We deeply regret the error.
Related
Popular in the Community