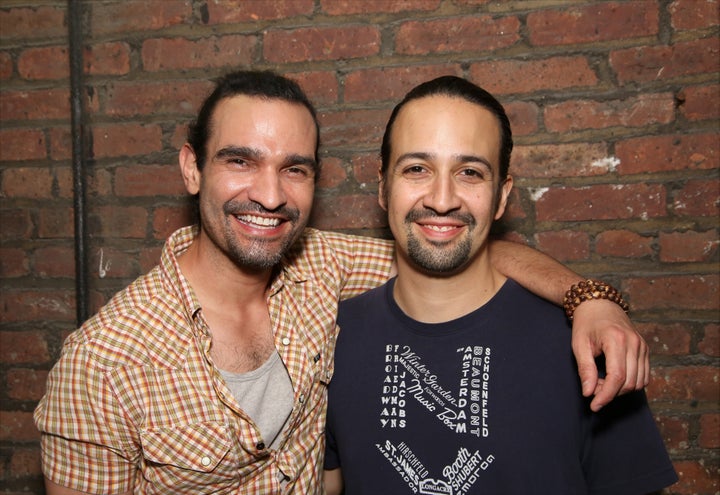 There's a new Alexander Hamilton on the Great White Way.
Lin-Manuel Miranda ended his run as the title character on July 9, handing over the role to his long-time alternate and fellow Puerto Rican actor Javier Muñoz.
"I think we all were just taking stock of how special the journey's been," Muñoz told The Huffington Post. "We've been through so much together as a cast and to arrive at the day when we're finally really reaching a big transition, it's cathartic and it's beautiful and momentous. We are a family, so a lot of love."
During Miranda's farewell party following the performance Saturday night, the 40-year-old spoke with HuffPost about what he'll be bringing to the role and how long he plans to portray the nation's first Treasury secretary.
Muñoz, who previously filled in for Miranda one night per week, will also have a weekly alternate, Michael Luwoye.
"Any sort of suggestions or team work to tackle the role, [Lin and I] had those conversations long ago," Muñoz said about preparing to take on the lead role seven nights a week. "And at this point it's what works best for the individual, for energy and stamina and such."
Though Muñoz told HuffPost that while the Alexander Hamilton he and Miranda shaped will essentially remain the same, there are bound to be some small differences.
"I feel like the blueprint and the core of the character is built by the both of us, we rehearsed together, so it's consistent," he said. "I think any growth that I will be able to offer is going to be just because of who I am as an individual, that's the gift of the artist. Everyone is unique and can bring their uniqueness to the role. It's still at the core the same Hamilton but it's just going to be with whatever I bring to it from what I know and what I've lived through and what I can offer."
As for how long Muñoz will portray Hamilton, the Boricua joked:
"I will stay as long as they will have me. Until I get to play the King."
Clarification: A previous version incorrectly identified Javier Muñoz as Lin-Manuel Miranda's former understudy. His official role was as Miranda's alternate.
Before You Go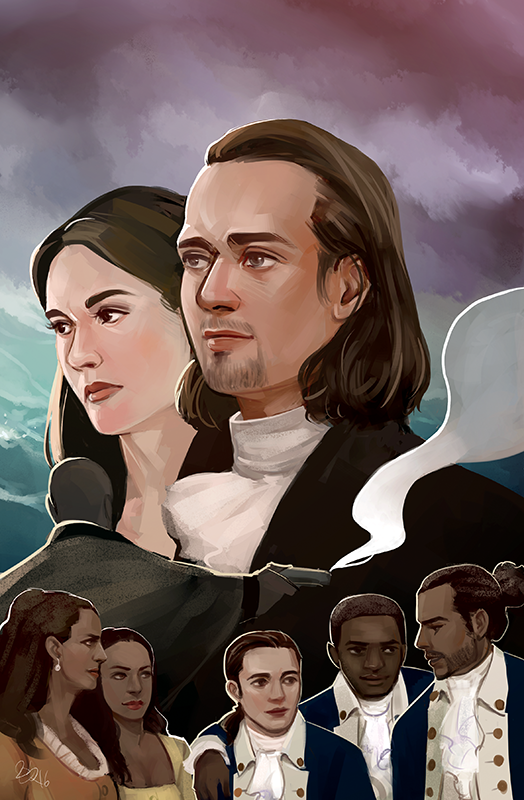 45 Illustrators Draw the 46 Tracks of "Hamilton"
Popular in the Community