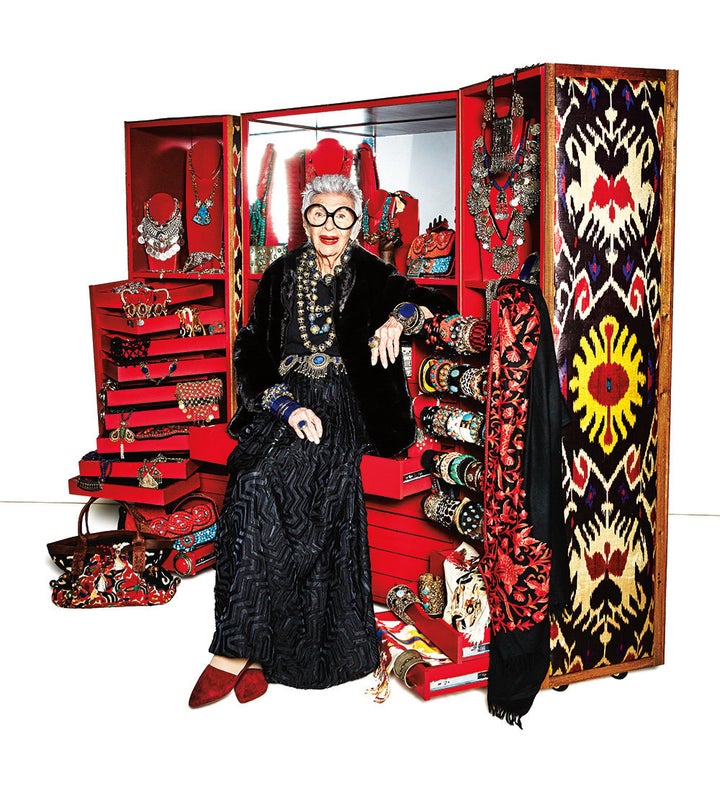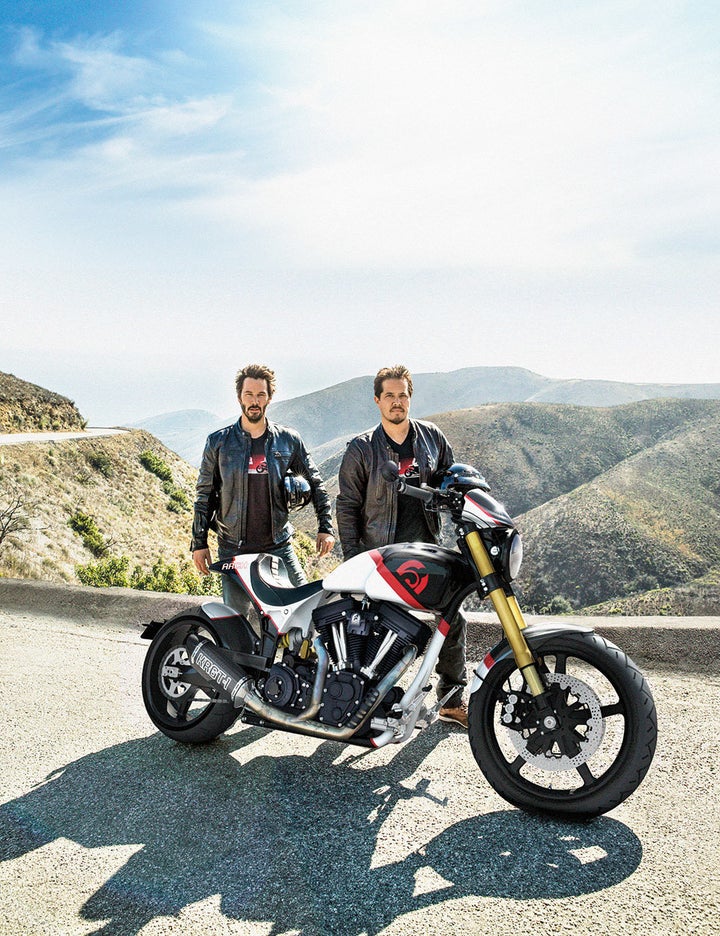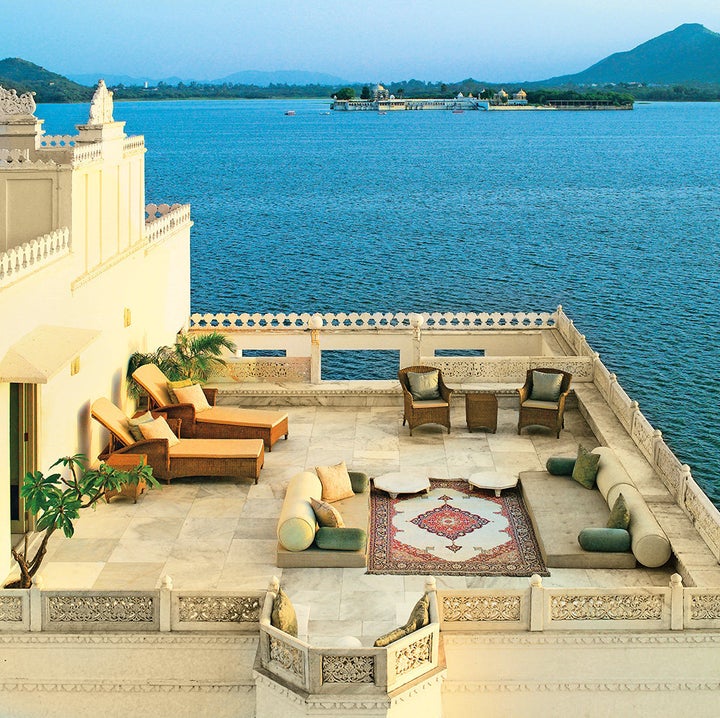 It's no surprise that every year we're left asking ourselves: Are people really buying this stuff?
The answer is a resounding "yes," Ginger Reeder, vice president of corporate communications at Neiman Marcus, told The Huffington Post.
What started as a way to drum up publicity for the store quickly became a viable business. Reeder says that about half of the gifts are sold each year.
The most expensive gift ever offered was an unfinished Boeing Business Jet in 1999 that was priced at over $35 million -- it never sold. But when it comes to the most expensive gift that were actually sold, that award goes to the $6.7 million NM Limited Edition Bell helicopter, which was offered in 2001.
With so much copious spending going on, Neiman Marcus makes a point to give back. Each year the company selects a charity to donate a portion of the proceeds from the sale of the fantasy gifts. The Heart of Neiman Marcus Foundation, which brings enriching art experiences to youth in communities nationwide, will benefit from this year's sales.
While we've got our hearts set on that Iris Apfel-approved trunk of flashy accessories, we wanted to round up some of Neiman Marcus' most mind-boggling gifts of all-time. Check out the 11 items selected (and explained) by Reeder below -- and prepare to be amazed.
His And Hers Shar-Pei puppies, $2,000 each (1983)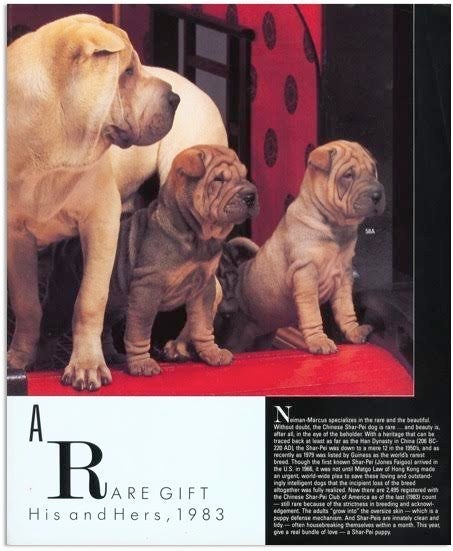 Chinese 'Junk'-Style Boat, $11,500 (1962)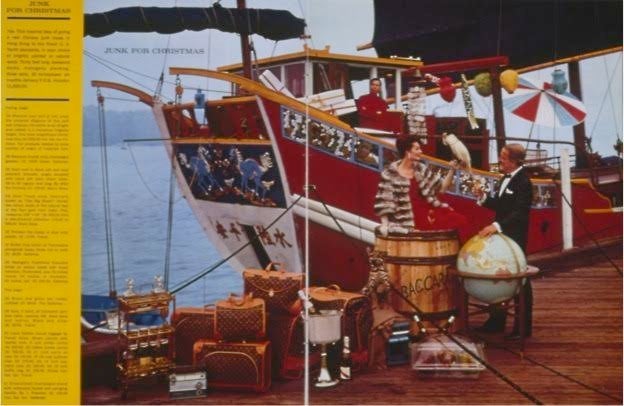 Double Bathtub, $4,000 (1966)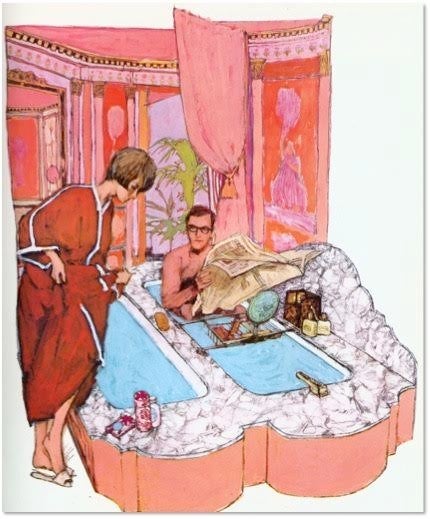 Noah's Ark, $588,247 (1970)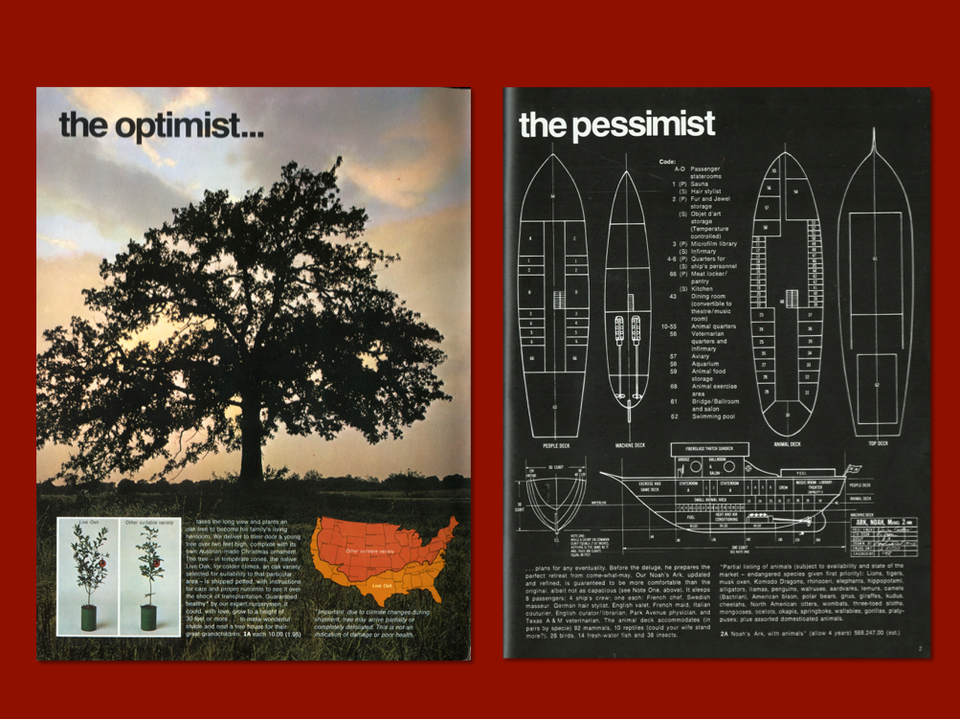 Mummy cases, $6,000 for the pair (1971)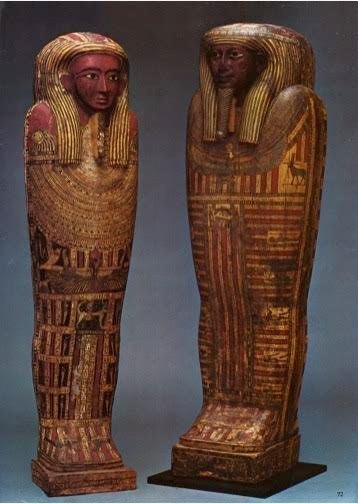 Black Angus Steer, $1,925 or $2,230 (1959)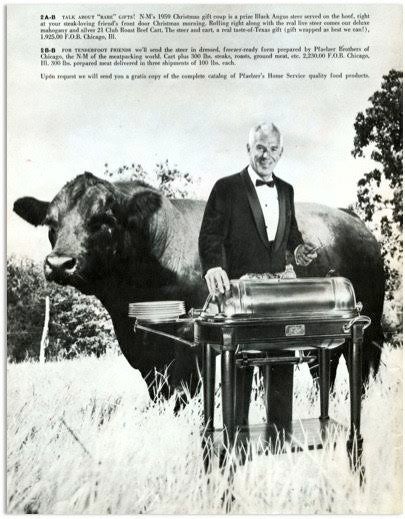 Custom Suit of Armor, $20,000 (2004)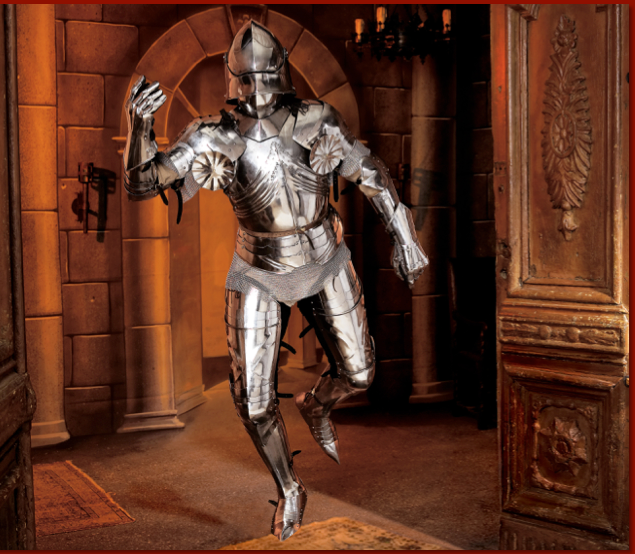 2002 Ford Thunderbird, $41,995 (2000)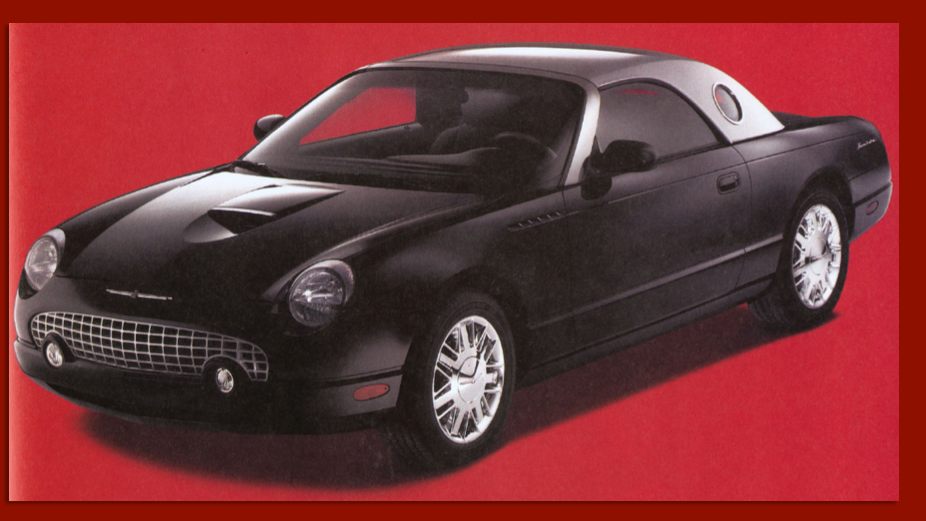 Camels, $4,124 for two (1967)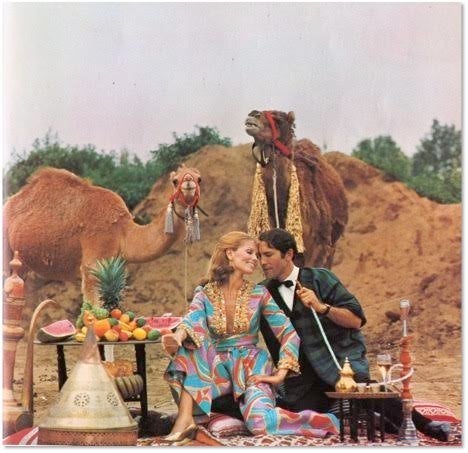 Submarine, $20,000,000 (2000)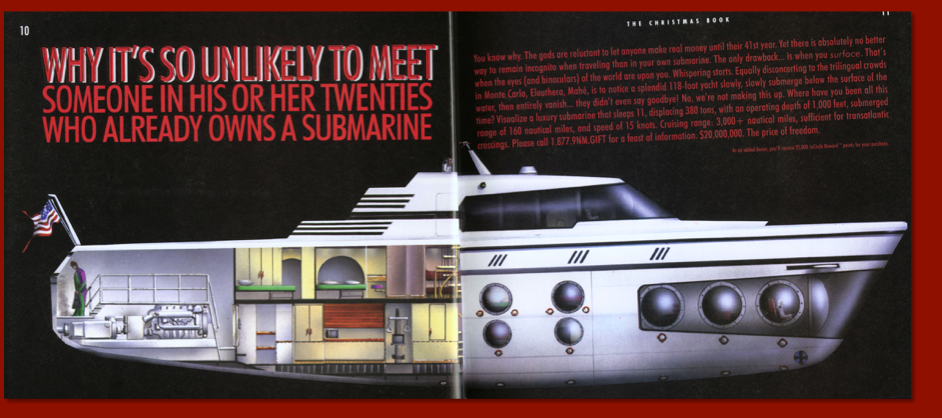 His And Her Beechcraft G18,$149,000, and Bonanza, $27,000 Airplanes (1960)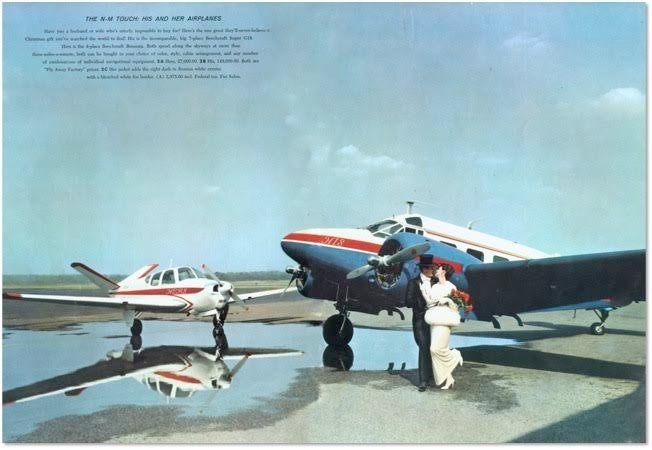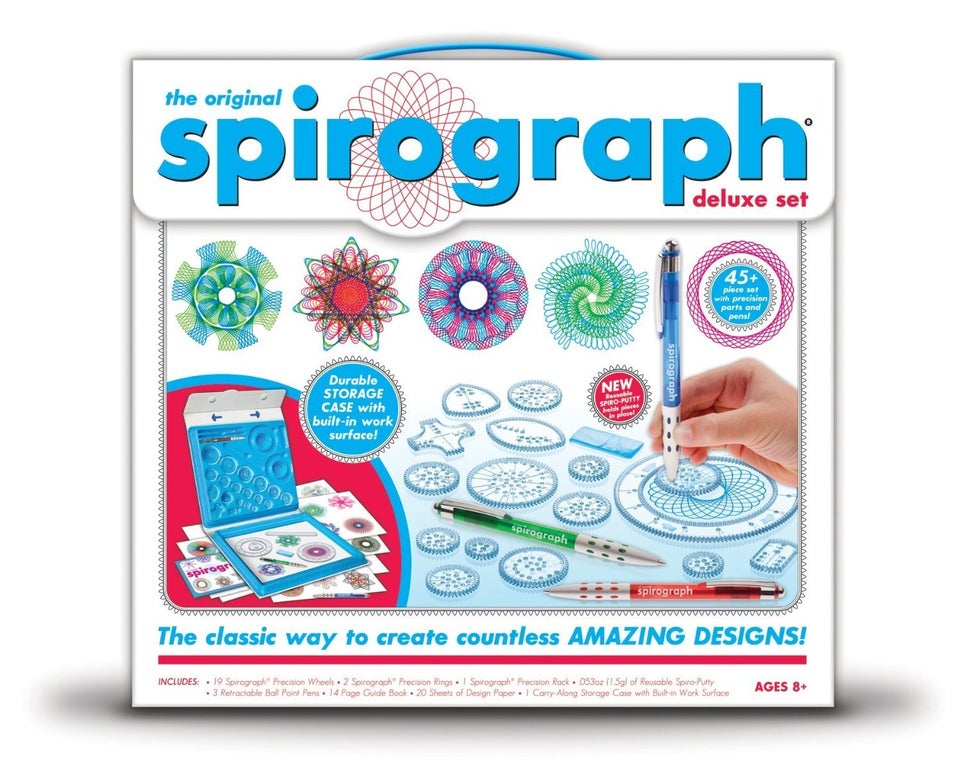 Nostalgic Gifts
Popular in the Community