"Jaws" made an appearance at the Oscars Sunday night and took a chomp out of a too-long acceptance speech.
When the "Life of Pi" VFX team went on stage to accept the award for Best Visual Effects, VFX supervisor Bill Westenhofer was a little too verbose with his thank yous. Westenhofer's acceptance speech was overwhelmed by the "Jaws" theme song until it was drowned out altogether and the group was shuffled off stage.
Twitter, of course, took note of the blatant boot, and Nicole Kidman's sympathetic reaction.
In his speech, Westenhofer tried to mention the protest going on outside the Oscars ceremony organized by former and current employees of the bankrupt "Life of Pi" VFX Rhythm & Hues.
About 400 protesters gathered outside the Dolby Theatre on Sunday to bring awareness to Rhythm & Hues' bankruptcy woes and to the need for unionization of the VFX industry, according to Deadline.com. This month, over 250 employees of the house were fired without pay due to the crushing financial problems.
Rhythm & Hues filed for Chapter 11 last week after winning the BAFTA Award for its work on "Life of Pi," the Guardian notes. The house has been behind some hugely acclaimed films like the "Lord of the Rings" trilogy, "The Hunger Games" and "The Golden Compass."
Before You Go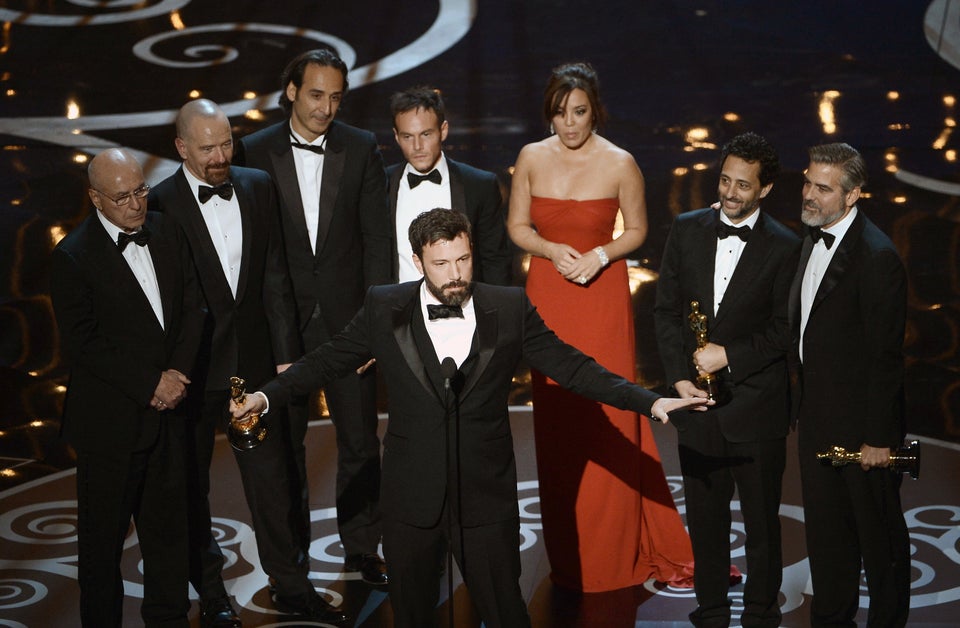 2013 Oscars
Popular in the Community