LAFAYETTE -- "No regrets."
That's how Jax Mercantile President Jim Quinlan feels three weeks after making a controversial decision to stop selling assault rifles and high-capacity magazines throughout his outdoor gear retail chain, including the store in Lafayette.
He doesn't deny that a fair number of customers were angry enough that they pledged never to shop Jax again, but Quinlan said the bulk of the reaction he has received has been from those applauding the stand he took in the wake of the tragedy in Newtown, Conn. The killer in the Dec. 14 Sandy Hook Elementary School mass shooting that left 26 people dead -- 20 of them students -- used a Bushmaster .223-caliber AR-15 rifle, classified by the federal government as an assault weapon.
Until mid-December, Jax sold the popular AR-15 model rifle. The chain also no longer sells magazines that can hold more than 10 rounds.
"The feedback that I've directly received has been overwhelmingly positive," said Quinlan, who estimates that of the 500 to 1,000 emails, letters and phone calls he's personally gotten since the policy was announced, 80 percent have been supportive of his decision. "The common theme has been one of thanking us for having the courage to take a stand."
A quick look at Jax Mercantile's Facebook page reveals a long list of visitor comments -- many impassioned -- from both sides of the issue. One supporter of the company's decision wrote that she would "patronize Jax whenever possible" while an opponent pledged to "never walk through your door again."
"Another worthless company giving in and giving up our 2nd Amendment rights. Might as well close your doors now," Trent Neutgens of Waconia, Minn., posted last week.
Chris Nugent in a late December post thanked the company, which has five locations in Colorado and one in Iowa, for its decision.
"It's refreshing to see a business owner act on their principles rather than on what's best for the bottom line," he wrote. "Firearm owner and 30-year supporter of Jax here, and will continue to be."
The gun counter at the Lafayette Jax did a steady business Thursday, with several men looking over the wide array handguns, hunting rifles and shotguns the store still sells.
Bob Towery, a hunter from Erie, walked out of Jax with several boxes of ammunition. He disagreed with the store's decision to discontinue the sale of certain firearms and magazines because he said it perpetuates the notion that guns are to blame instead of the person pulling the trigger.
"The problem with the Aurora shooting and the Connecticut shooting is not the firearm or the availability of firearms -- it's the problem of mental health," he said. "All the signs were there (with Aurora theater shooter James Holmes). We've become a complacent society in that regard."
But Towery said the store's policy wouldn't be enough to keep him out of Jax, which sells a wide selection of other outdoor gear, such as fishing rods, snowshoes and sleeping bags.
Travis Ness, a former Marine from Thornton who was looking for firearms accessories at the Lafayette store Thursday, criticized Jax for overreacting to the Connecticut shooting and feeding into the "misguided concept that firearms are the problem and not the people who use them."
Ness said he knows at least 10 people who will no longer shop at Jax because of Quinlan's decision. He said he hasn't entirely given up on Jax himself, but he won't make the store a priority stop for outdoor-related products going forward.
"It wouldn't be the first place I'd get something anymore," he said.
Quinlan understands the passion his decision has ignited. Aside from lost customers, he said an employee at the Lafayette store resigned after the policy against assault rifles went into effect.
But the father of three said the Newtown shooting, which he told the Camera in December left him feeling "sick," was a pivotal moment for him.
"This isn't the type of thing that I want my company selling," Quinlan said of assault-style weaponry.
He takes heart at a recent proposal he received from a Lafayette resident, who offered to buy Jax's remaining inventory of assault weapons and high-capacity magazines and destroy them. While appreciating the gesture, Quinlan was unable to take him up on it.
He had long ago sold out.
Contact Camera Staff Writer John Aguilar at 303-473-1389 or aguilarj@dailycamera.com. ___
(c)2013 the Daily Camera (Boulder, Colo.)
Distributed by MCT Information Services
Related
Before You Go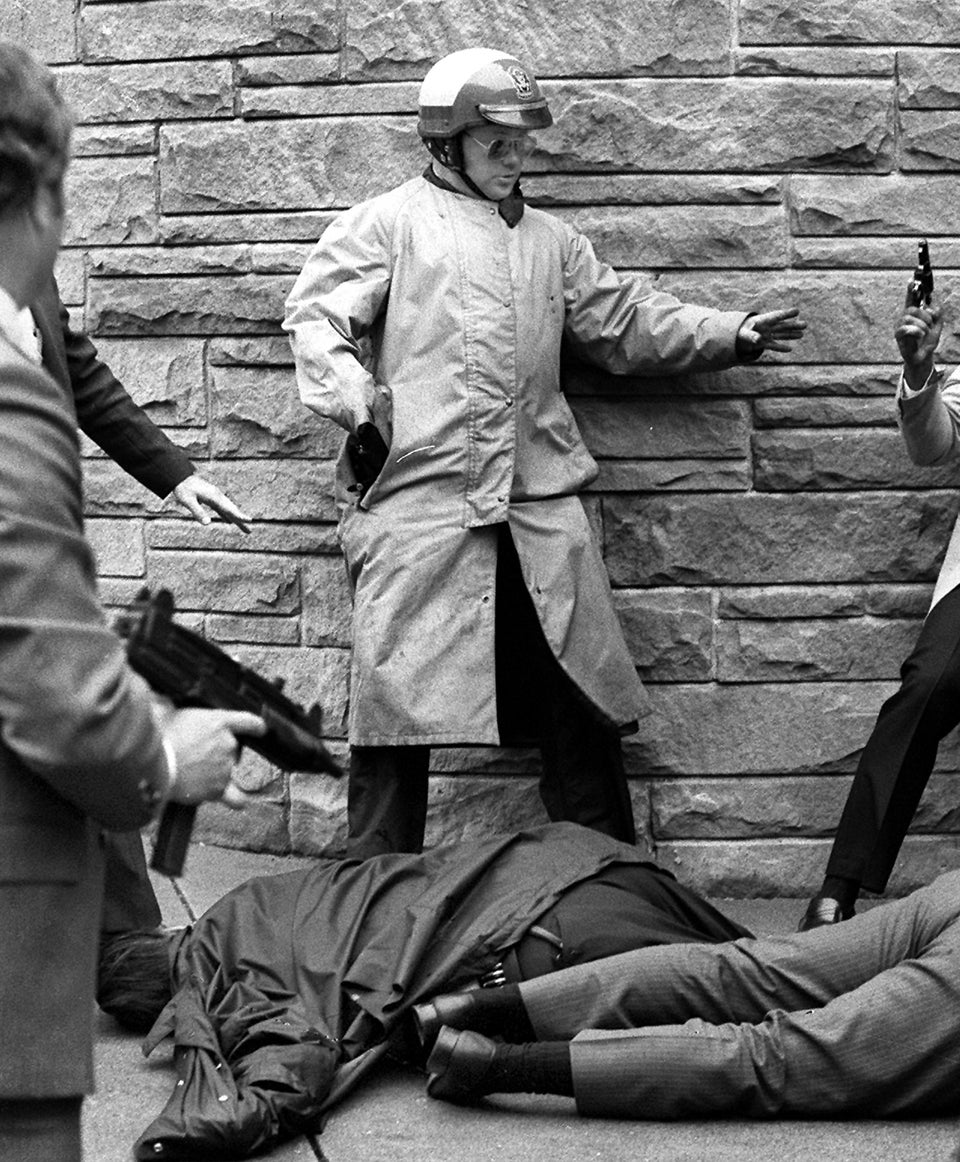 Pivotal Moments In The Federal Gun Control Debate
Popular in the Community