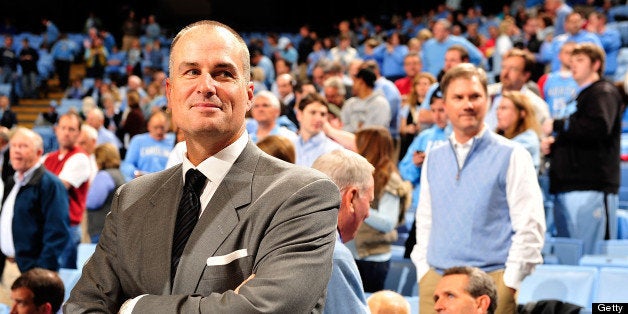 While the NCAA investigates Johnny Manziel for allegedly receiving payment for signing autographs, ESPN college basketball analyst Jay Bilas did a bit of searching of his own. The former Duke basketball star visited ShopNCAASports.com on Tuesday and discovered just how easy it is to drive sales using famous names like the one that Manziel may be in trouble for inscribing.
Bilas also discovered how easy it is to embarrass the NCAA.
By entering a player's name in the site's search function, a potential consumer would be directed to apparel from that athlete's school and even emblazoned with his number. In the case of Manziel, certain Texas A&M shirts were adorned not just with his No. 2 but also "Football," seemingly a nod to his nickname. Although the Aggie's quarterback is prohibited from profiting off his name, it seemed that the NCAA has been able to do so via this search function on its official e-commerce site. As Bilas showed his more than 500,000 followers on Twitter on Tuesday, Manziel's was hardly the only name that led to related apparel by way of a site search.
As he continued to fire off more examples (check Bilas' timeline for full list) of similar search results, the ESPN hoops expert mixed in a few shots at NCAA leadership.
For those wondering, Bilas confirmed that it wasn't just football players whose names produced these results.
Amid Bilas' stream of tweets and screen grabs, the search function that he was using to such devastating effect was disabled at ShopNCAASports.com. As noted by Chip Patterson of CBS Sports, the site is powered by Retail Fanatics Inc. It can be reached by clicking the "SHOP" tab on the front page of the NCAA's official website.
Undaunted by the disappearance of the search box from the top right of the screen, the resourceful Bilas managed to find more examples of a player's name leading a potential consumer to related gear.
Raising the degree of difficulty -- and perhaps the level of unsavoriness -- Bilas then showed that searches for the names of players who have been at odds with the NCAA still produced similar results. Apparently, an athlete doesn't need to be in good standing with the NCAA for his or her name to drive sales at ShopNCAASports.com.
The day before this epic Twitter takedown of the NCAA, Bilas addressed the inequities of the NCAA system during an appearance on ESPN Radio.
"They say they're a student like any other student. They're a student first who just happens to be an athlete. They're to be treated like any other student. Well the truth is the college athlete is the only person in a multi-billion business, the only student on campus, who is restricted in any way," Bilas said on ESPN Radio on Monday, via Business Insider. "No other person is told, 'You get expenses only, and they are just expenses that are incidental to this multi-billion business.' If the money keeps going up and it gets into the billions and goes higher, the tension between amateurism and the commercial-professional enterprise of college sports is going to continue to grow and we're going to continue to have these kinds of issues."
Before You Go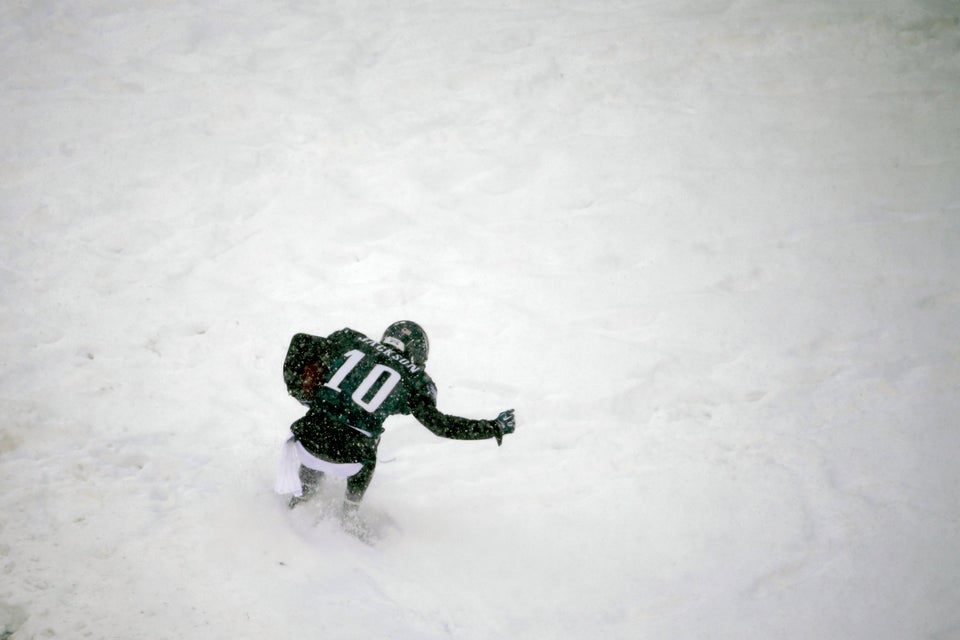 Best 2013 Sports Photos
Popular in the Community