WASHINGTON -- White House Press Secretary Jay Carney repeatedly said on Monday that he won't discuss Edward Snowden, the former CIA employee who revealed himself as The Guardian's source of confidential National Security Agency documents, while also repeatedly assuring the press that President Barack Obama welcomes debate on these issues.
During his daily briefing, Carney said from the start that he wouldn't comment on Snowden. He wouldn't even say his name.
"There is obviously an investigation underway into this matter, and for that reason, I cannot discuss specifically this individual or this investigation," he said. "Nor would I characterize the president's view on an individual or an ongoing investigation."
But despite his silence on the subject -- and at a time when National Intelligence Director James Clapper is describing those leaks as "reprehensible" and "literally gut-wrenching" -- Carney insisted that Obama actually does want a debate on an issue that nobody in his administration seems to want to talk about.
(Watch Carney calling for debate while declining to discuss Snowden in the video above.)
The president believes "it is an absolutely appropriate topic for debate, both now and going into the future," Carney said.
Moments later, he said it again: "This is a matter that is absolutely appropriate for public debate."
And again: The president thinks this is "a debate especially worth having here in the United States, but obviously beyond as well."
And then, again: Obama "believes that it is entirely appropriate to debate these matters as we find the appropriate balance between our national security interests and ... people's right to privacy."
"He welcomes a debate," Carney added. "Certainly if that debate were to lead to building a consensus around changes, he would look at that."
Of course, there was never any mention of how, when or where such a debate would take place. Carney demurred when asked if Obama would try to facilitate some kind of public discussion on the matter.
The reason this issue is now in the public eye is because Snowden leaked the classified documents, but Carney insisted it was the White House that started the debate. He pointed to the national security speech Obama delivered two weeks prior to the leaks -- even though that speech did not touch on the subsequent revelations.
One thing is clear, though.
"This is not the manner by which he'd hoped to have this debate," Carney said.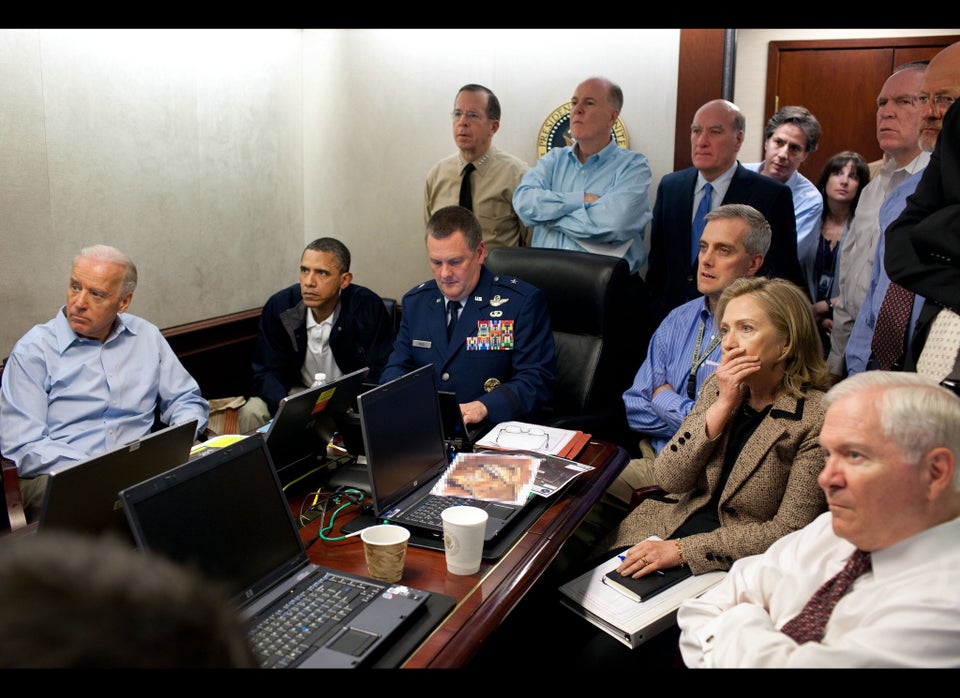 Most Iconic Photos Of Obama's First Term
Popular in the Community